I've been fossicking around at the bottom of boxes and the back of drawers looking for more photos that I took in Dubai when I arrived the first time in 1977.
I found some 35mm slides, procesed by a lab I'd completely forgotten about, United Colour Film Co of Ajman.
My first apartment was in a new building in Deira, just behind what is now Al Ghurair City (which hadn't been started when I moved here). There's a photo of it on an earlier 'old Dubai' post,

here

.
Anyway, in the heart of Deira I took this shot from my apartment: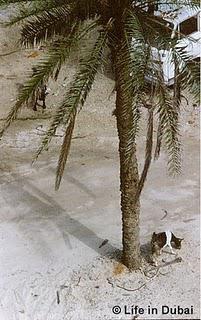 Plenty of people still kept their livestock like this, a few hundred metres from the Inter.Continental hotel on the Creek.
Across in Bur Dubai, there wasn't a lot of development around Dubai Museum either: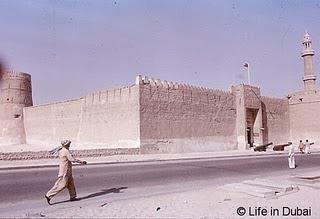 We had some interesting retail options in those days ( I love the brand name on the box by the way, click on the pic to enlarge it):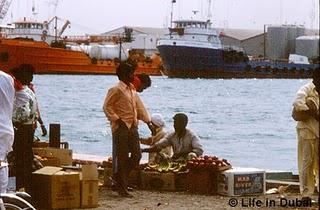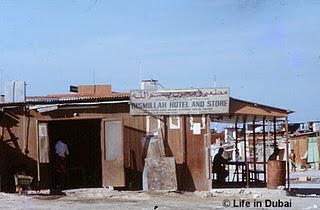 And last but not least, my very favourite of all my old Dubai photographs: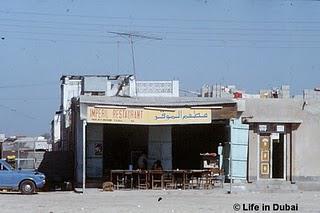 Yes, it's the Imperil Restaurant.