'Please stop jumping on the sofa!' 'Why can't you sit still for a minute?' These are common expressions you hear in a house that has a kid (or more). Kids are very active, and try as we might, it's not possible to make them sit still! And that's perfectly normal - kids are meant to jump around; it's part of healthy development. But all this jumping and bouncing requires a good deal of energy, and given kids' notorious fussiness when it comes to food, they might not be getting their required calories from their daily diet. So a little boost in the form of energy bars should fill the gap and keep them as energetic as ever. And no, we're not suggesting you go out and buy a packaged bar; you can make your very own dry fruit jaggery energy bars right at home!
Note: To know more about giving your child jaggery, check out this post.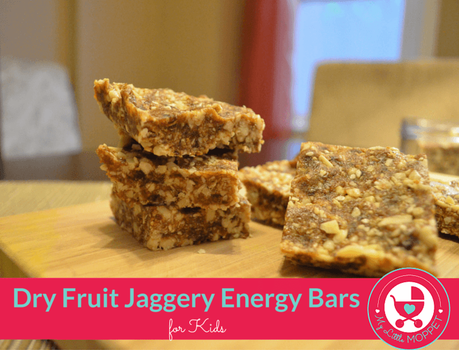 Ingredients
1/4 cup almonds
1/4 cup peanuts
2 tbsp ghee
1 tsp fennel seeds
1/4 tsp carom seeds
A pinch ginger powder
1 cup jaggery
Method
1. Roughly crush the almonds and peanuts separately in a mortar and pestle. Take care that you don't reduce it to a powder.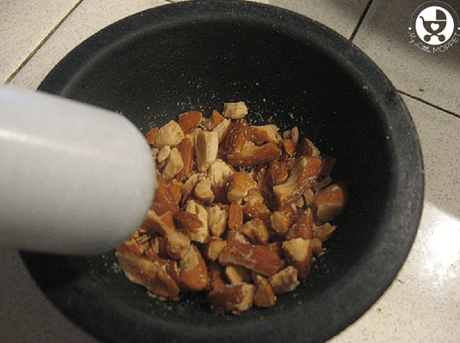 2. Crush the jaggery in mortal and pestle too.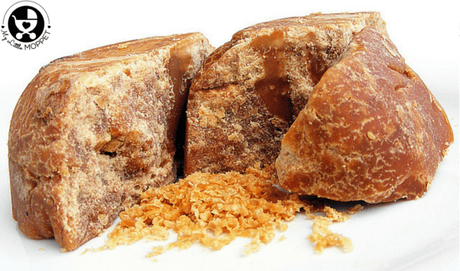 3. Heat ghee in a pan and lower the flame. Add the crushed almonds and roast them gently. Now add the crushed peanuts and roast them very lightly.
4. Add carom seeds, fennel seeds and ginger powder. Stir well.
5. Turn off the flame and add the jaggery immediately. Mix thoroughly till all the ingredients are well combined.
6. Spread the mixture on a flat greased dish and let it cool. When set, cut it into bars and store in an air tight container.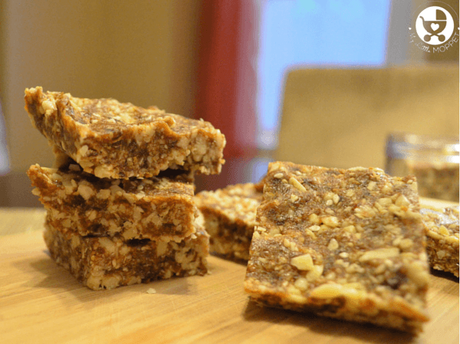 If stored well, these bars should last for weeks. Be very careful not to add the jaggery to the pan when it is on the flame. If you think it's too sticky, place a sheet of baking paper before spreading the mixture. These bars are sweet and yummy, and nutrient dense - perfect to give your picky eater the energy he needs!
Author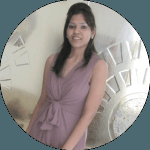 Kanika has a Masters in computer science and is now a stay at home mom to a cute little boy, Onish. She loves to cook and tries new and yummy recipes to get her fussy toddler to eat healthy.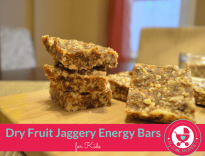 Lots of Love,