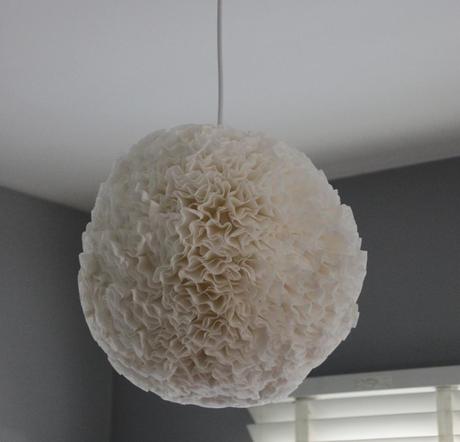 Last week we featured Lizzie Lander's cool Paper Pendant Lamp, and today we're giving one away!  The winner is…..Donna Altieri
Congratulations Donna!  She mentioned she would like to hang it over her reading chair in the bedroom.  Sounds like a great idea to me.
Donna, send me an email at [email protected] with your mailing address and Lizzie will send it out to you.
Thank you to everyone who participated.  Each entrant was assigned a number, which was then put into a random number generator to select the winner.  We keep it random here.
Happy Friday Everyone!   See you next week.