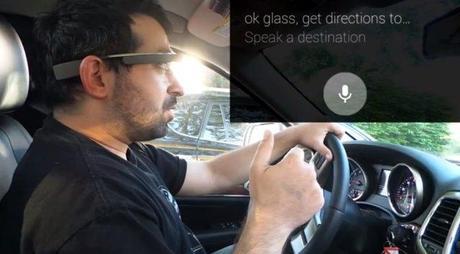 The U.K. Department for Transport has taken a great step to protect and improve civilian safety by banning drivers from using Google Glass while driving, even before Google Glass arrives for public.
According to the Stuff magazine, the U.K. DfT is now discussing this matter further to roll out before Google Glass arrives in 2014. "We are aware of the impending rollout of Google Glass and are in discussion with the Police to ensure that individuals do not use this technology while driving. It is important that drivers give their full attention to the road when they are behind the wheel and do not behave in a way that stops them from observing what is happening on the road." A Department for Transport (DfT) spokesman told Stuff.
This is probably for the best for everyone's safety. And I hope all the other countries would follow the same procedure to ban Glass for drivers, unless they can drive with one eye while video chatting with the other eye.

(All the images, trademarks, logo's shown on this post are the property of their respective owners)
Roshan Jerad Perera