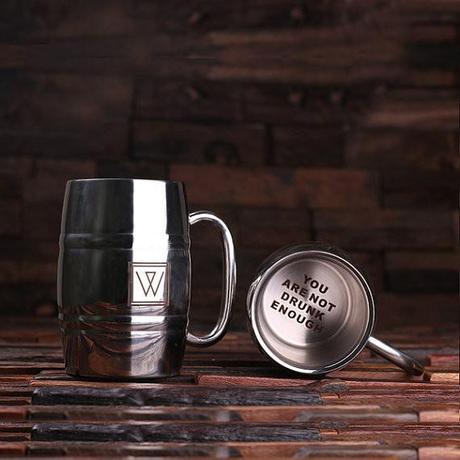 The Mugnum $29.99
Hey everyone! What can I say? It's been a crazy few months, to put it mildly. Everything has been canceled: work, school, shopping, concerts, travel, ceremonies of all kind. Raise your hand if you, or someone you know, had to postpone a wedding due to shelter-in-place orders. My view seems to be obstructed, but I suspect there are a lot of hands in the air. Raise your other hand if you're excited about getting your big day back on track and celebrating with family and friends. At this point you're probably still spending quite a bit of time at home, so what better time to start planning? If you're mulling over gift ideas for your wedding party, I have a website for you.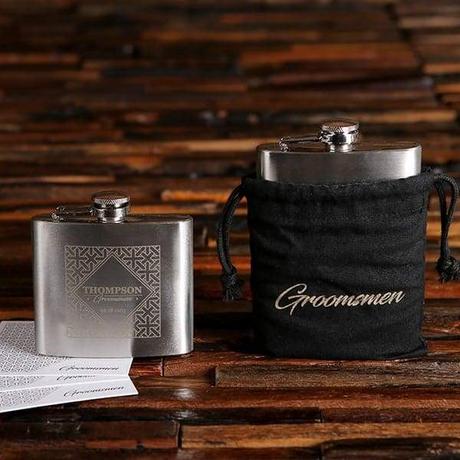 Concealed Drinking $23.99 (on sale)
For quality, personalized barware gifts at a reasonable price, check out Groovy Groomsmen Gifts. You and your buddies enjoy a good beverage or two, and with the massive collection of drinking products at Groovy Groomsmen you're sure to find the perfect item to commemorate your special day. Whether they're into beer, cocktails, liquor or wine, this is your one-stop shop. And in addition to a wide variety of gifts, there is something for every budget. Looking to spend under $15 per person? Want to go all out with $100 gift sets? Groovy Groomsmen can help.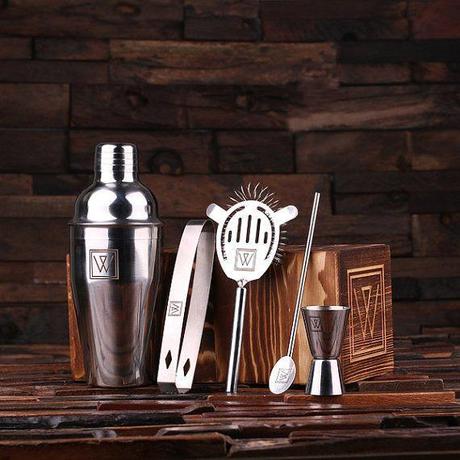 Shake It Up Kit $89.99
I've chosen a few of my favorite products to feature in this post. Clearly, I am a beer drinker. But I also love cocktails, and I highly recommend the Shake It Up Kit (pictured above). It has all the tools you need to whip up your choice of mixed drink, all neatly contained in a classy wooden box which can be personalized with up to three letters. I own this kit and really like how functional it is while eye-catching at the same time. I can toss everything in it and leave it on display on my bar top. That's a win!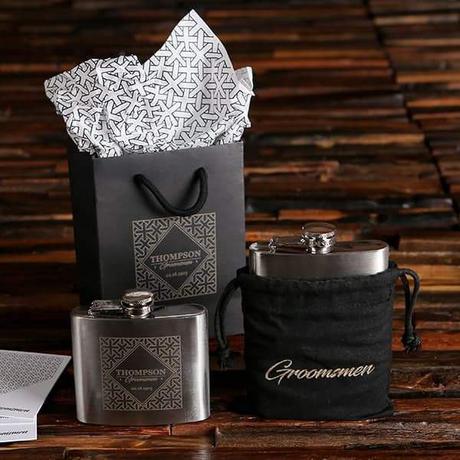 Concealed Drinking $23.99 (on sale)
Is it just me, or does the Concealed Drinking flask look like it's ready to make its debut at the reception? Or maybe even sooner?! This thing has stealth written all over it, making it suitable (ha!) to sneak a little snort without anyone being the wiser.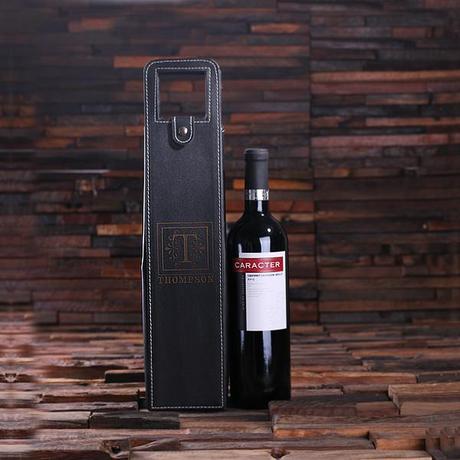 Toteally Diwine $24.99
Groovy Groomsmen seems to cater to the gents, but let's be real: these bar gifts aren't just for groomsmen. Ladies, wouldn't your bridal party love these drinking gifts too?! Like Toteally Diwine (above), a personalized wine carrier, or the Wine Wizard (below), a classy lil kit that holds a corkscrew, bottle stopper, wine pourer, and drip ring all in a beautifully engraved box.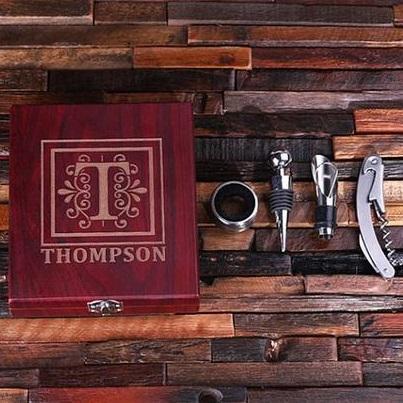 Wine Wizard $34.99
Beer drinkers can never have too many koozies. But the cheap foam kind don't last long and, as far as looks go, they've got nothing on the Stylish Koozie (below). This beer holder takes koozies up to next-level coolness and is a memento your wedding party will thank you for sending them home with.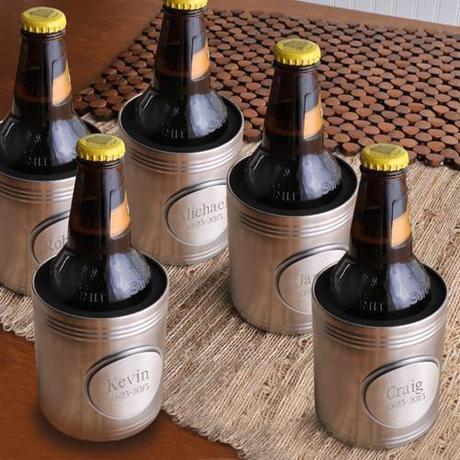 The Stylish Koozie $22.99 (on sale)
These are just a few of the many options from Groovy Groomsmen. From coasters and bottle openers to growlers and decanters, there is a plethora of gifts to explore. If you're planning your wedding and want to impress your party with fun drinking gifts, I hope these ideas come in handy. Prost!