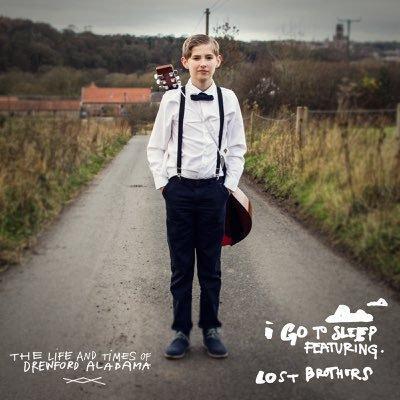 Now you know Ralph, always happy to write about and promote unsigned bands and artists, 
however,
 every now and again something fascinating comes along that piques his interest. Just such a case is the story of 
Drewford Alabama
At the start of 2015 
Jamie Morrison
 (
Noisettes
, 
Stereophonics
) presented to the world the fascinating story of 
Drewford
 Alabama
With a number one album with the 
Stereophonics
 and  headlining tours & festivals, one wonders where he finds the time to present such an intriguing story and the collection of songs he talks about in this promotional trailer.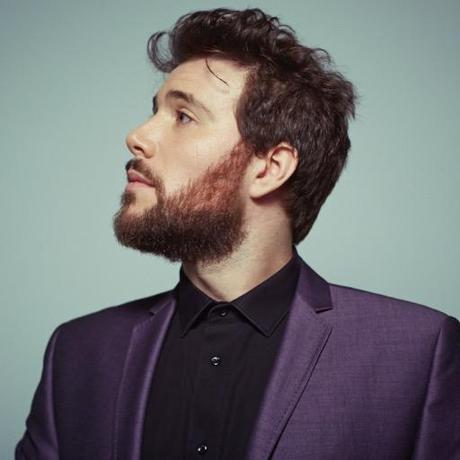 For the third installment of the incredible story of 
Drewford Alabama
 Jamie presented 
I Go To Sleep
,
featuring 
The Lost Brothers
With Radio X championing the last release (as did Ralph on his 
Radio KC
 Indie Show) 
Time Is On Your Side
 ft: 
Bnann
, followed by an evening playlist position and spot plays from Radio 1, Radio 2 and BBC London – the song made XFM's 'The 5 Best Songs of the Week' playlist, along with 
George Ezra
 and 
Florence and the Machine
. 
I Go To Sleep
 is a thank you gesture to all the people who showed love and for their continuing support through the year.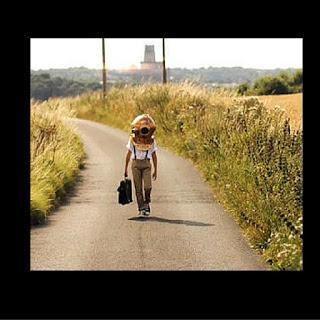 The song was recorded on a boat floating down the river Thames in December 2012. 
I Go To Sleep
 has a beautiful, dream-like quality, which Jamie is certain was aided by the recording experience...
"I am sure it sounds and feels the way it does because we were on a boat floating down a river"
The song also features 
Helsinki
 / 
Babyshambles
 man 
Drew McConnell
 and 
Florence and the Machine
 harpist 
Tom Monger
The song was originally written by
Ray Davis
 of 
The Kinks
 but made famous by 
The Pretenders
Jamie was first introduced to the song in 2002 while playing with 
Sia
, where it featured prominently on her set list. Never forgetting the song, Jamie knew exactly what to do when the final page of 
Drewford Alabama
's notebook simply said
 "Now I go to sleep…"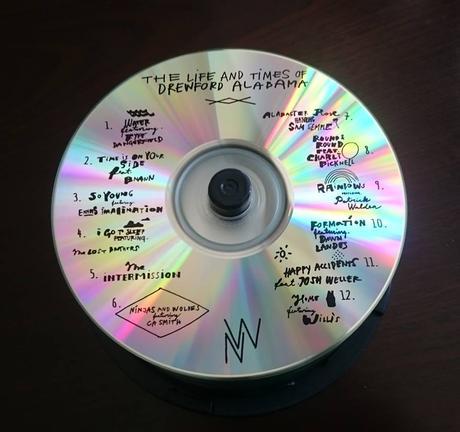 Jamie believes this was to be the start of a poem or short story. 
Regardless, it was too much of coincidence and the idea to record a version of 
I Go To Sleep
 was brought to life.
Often collaborating with 
The Lost Brothers
 and wanting a male perspective on the song 
Chrissie Hynde
 made so famous he took a step in another direction, using their harmonious vocal style to perfectly complement the idyllic world of 
Drewford Alabama
Jamie relates the story behind this intriguing collection of songs...
"In 2007 I was in Williamsburg, New York. 

I had lost all my possessions on the flight over from England so I went to a vintage shop to buy some clothes and what not. I ended up with a jacket and suitcase.
When I returned to my hotel I found the lining of the case had been tampered with.
On further inspection it revealed an old, tattered book...
After flicking through the pages I discovered lyrics and music to hundreds of songs.
Written on the spine of the book in black ink - Songs by Drewford Alabama 1943-1951.
The book didn't leave my sight and my intrigue kept me reading. 

I fell in love with the stories written within. 

It was amazing to me that not a single person I spoke to had heard of Drewford Alabama.
After much detective work I tracked down Mary-Anne Alabama. 
In the summer of 2012 she told me how Drewford loved writing songs but never had the courage to sing to anyone outside the family.
After leaving Mary Anne's that night I knew exactly what to do: I immediately picked up a guitar and a tape recorder, taught myself how to play and record, and over the next few years I introduced my friends to the music & incredible book."
Ladies and gentlemen...
The Life & Times of 
Drewford Alabama