Many people remember their childhood summer holidays at their grandparent's house in the country side, drinking home-made lemonade and eating pancakes. Many think of their grandparents and can smell the apple pie and hear the old fairy tales. Well, my memories aren't exactly like that.
My grandfather had a very respectable job in a local bank, my grandmother was a dressmaker. They lived in a city centre apartment, on the seventh floor where the temperature would rise above 27 Celsius degrees.  They had a balcony and I always found it scary to look down, one summer a boy committed a suicide jumping off the roof of that same building, just a few meters above my grandparents balcony. Me and my sister however loved to play on that balcony, in summer time we would "go camping" on it and sleep there on mattresses. When we were on the swings below the balcony, seven floors away, we would yell "Grandma, we want ice cream!" and grandma would then throw us a couple of wrapped ice cream cones or popsicles. They always had ice cream.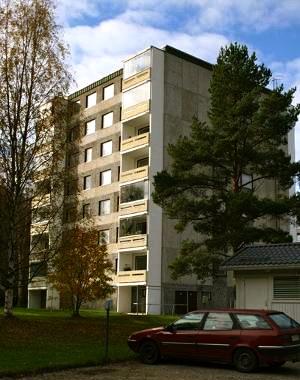 I never wished my grandparents were living in the countryside. I loved going to town, where my grandmother had her own corner in a second-hand shop. It was called the second-hand shop but grandma only sold new things, the things she made with her own hands. Sometimes she would buy a bargain and then sell it again, with a price a little higher than it was. The owner of the second-hand shop hd three dogs, that all looked like snow balls. At least a couple of times a summer she let us take the dogs home and play with them the day. I can't remember the names of the dogs anymore but I'm pretty sure we had our own names for them anyway. So many people in that town knew me and my sister, they were always asking if we were the granddaughters of the Hermanoff's. There was always someone talking to us in the supermarket. I always felt very proud of my grandparents, as they were some kind of celebrities.
An old video (1970) from the town I spent my summer holidays as a child
I mustn't have been more than five or six years old when I started to roll cigarettes for my grandmother. I found this weird-looking machine next to grandma's sewing machine and asked her what it was. Being an honest woman, she told me that' how she rolled her cigarettes, and kept sewing. Later that day I looked at grandma using this fascinating machine and that evening, I rolled my first cigarette. Grandma alway smoked in the bathroom. Only rarely would she smoke in the balcony, because she loved smoking gin the bathroom. She had a red stool in the right corner, next to the washing machine and an ashtray on it. Nowadays it would be considered highly inappropriate to let a child sit next to you when you're having a smoke in the bathroom, but we didn't know any better. I loved being in there, talking to grandma, sometimes even rolling her next cigarette meanwhile. Over that one summer I became so fast at rolling cigarettes, that grandma said to me "I'll let you roll those smokes if you promise never to tell your mum". I never told my mum.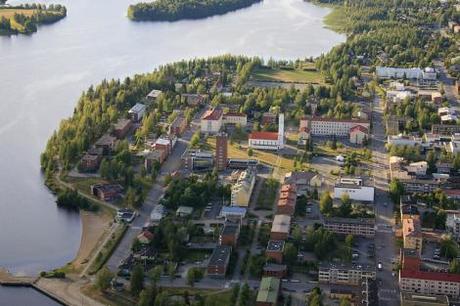 One of the best things about my grandparents living in an apartment, in a big building was playing in the stairways. I loved the stairs, and I loved to see which would be faster; taking an elevator or running up on the seventh floor from the basement. Usually it was pretty tight, I was a fast runner back then. There was so much to explore in that building. The scariest place was the basement and the storage cages. I can still smell the basement and feel the excitement from playing hide and seek in there. When me and my sister were running around the building, grandma would usually either be sewing or watching Bold and the Beautiful upstairs. She never missed an episode, in fact, she recorded all of them. And if it wasn't on when it was time for her nap, she would watch the recordings. Watching Bold and the Beautiful must have been one of my first experiences of the English language, thank you the Forrester family.
My grandfather drove an old Toyota Hiace which he had modified to fit the all of us in. He had three seats in the front and mattresses, pillows an blankets in the back. No need to say where me and my sister always travelled. Thinking of that now, I find it hard to believe this would've been legal even back then.. Anyway, we loved it. I also loved taking the train to my grandparents. The journey from the south took about seven hours and although it was sometimes boring to sit down for that long, I enjoyed the feeling of traveling. That feeling has never gone away. My uncle, who lived in a same town with my grandparents, had his own truck. He drove beer from a big factory to everywhere in the country and sometimes he took me with him when he was driving to my home town. We always listened to the same radio channel and the same songs by Shania Twain and Bon Jovi, half of the time it was just weather forecast and traffic reports.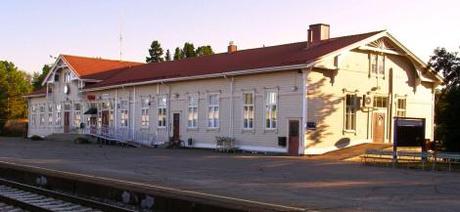 I've got so many good and crazy memories of those summers spent with my grandparents it would take a lot more than a thousand words to tell them all. There are also stories that can't be told in here.  My grandmother was an incredible woman whom I only got to know for then short years. But I will never forget the things she taught me. (I'm still amazingly talented at rolling cigarettes.)