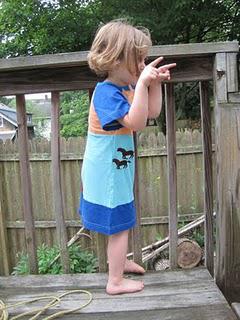 I'll be taking a bit of a blog break for Summer. Here are some dresses I made using the Sienna pattern from Lil Blue Boo and The Warhol Dress from Dana of made. The Salvation Army had a $1 a bag sale and I came home with 16 shirts!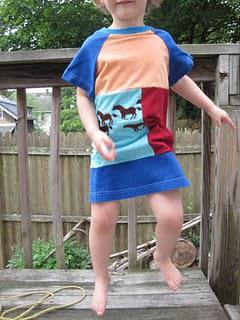 Both of these patterns are super easy. I like changing it up a bit.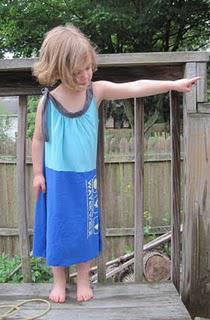 With the Warhol dress I made, I slashed the pattern across the top to fit the shirt I wanted to use. I don't think that was a good decision. I'm going to sew some vertical ribbons up the right side to even it out. I also added inches to the arm hole after trying it on the kid pinned. That was a mistake because it's huge. I'm not going to rip it out because it will fit next year. I doubled it over a did a quick hand tack that I'll pick out once she grows.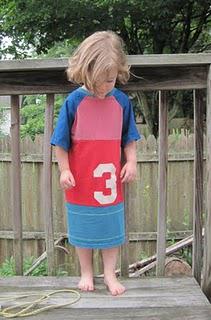 Enjoy the rest of July!