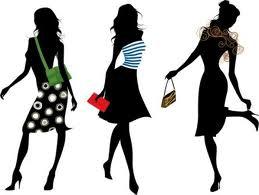 Stepping out the front door wearing the same designer;s prints from head to toe isn't a great fashion statement – you look more like an advertising plaque.
While logo's might have been the rage 10 years ago, do you really want Adidas splashed across your chest? If it has a logo then keep it small.
While we all fake something, those huge boobs, lips, painted on eyebrows & bright white painted teeth need to be reined in a little.
If your gonna fake the tan make sure you don't look like an orange.
We all love a bit of bling, but don't over do it. You end up looking like Mr T.
Show your cleavage but not your nipples ladies. While a bit of flesh shows elegance the full works will do nothing but give you a reputation.