For the past few weeks I've been having a little 'clutter stress'.
Ever had it?  If you're a mom, you probably have it right now!
Which is kind of my reasoning behind all of these furniture and organizing blog posts (TV console, entry bench, fabric covered baskets).  I was going a little crazy with the clutter going on.  
My brain seems to be more in order when my house is.  
That includes the kids stuff:
Toys.  
Dress up clothes and accessories. 
Those. are. the. worst.
I tried organizing it so many ways and nothing was working.  So I put my handy husband to work (once again).  And since we had leftover supplies and paint; it cost us nothing!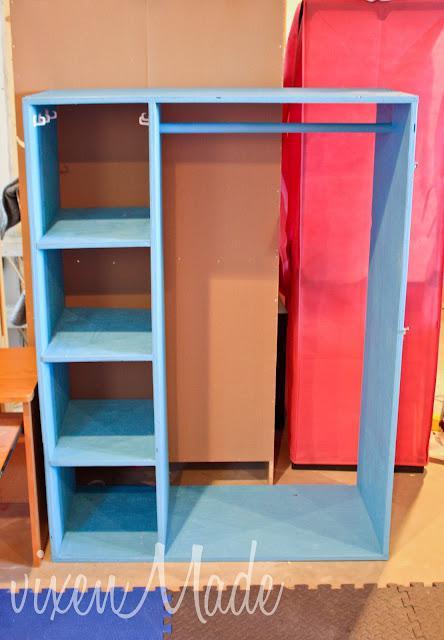 I added hooks on either side, in the cubbies and a stringline to hang certain things.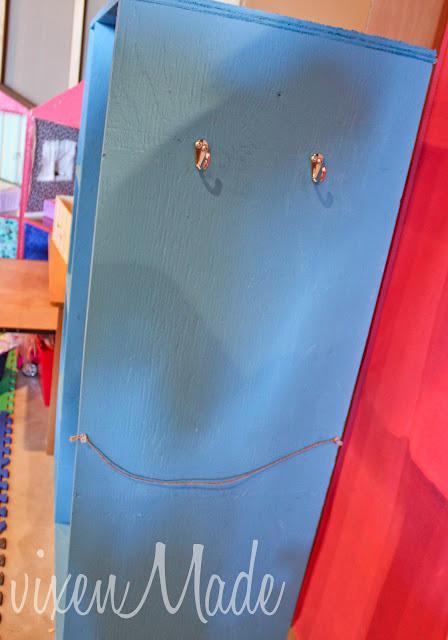 The entire thing is made of plywood, which isn't pretty stuff.  But since this took us just 
one night
to build, prime and paint.  I was fine with it.  Plus, it was a nice surprise in the morning for the kids.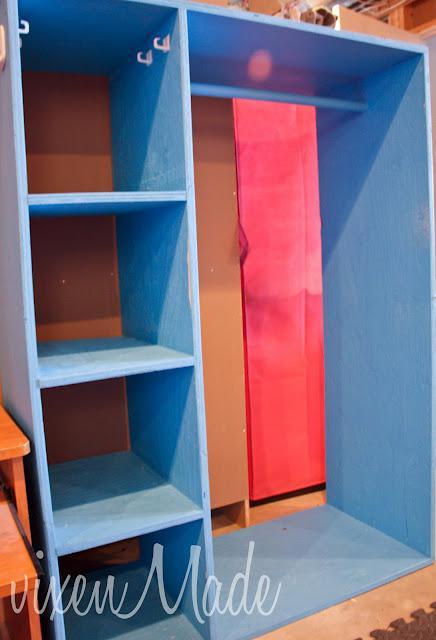 I used the top cubby for tiara's, necklaces and masks. The hooks were simply adhesive hooks from the dollar store (which I also had on hand).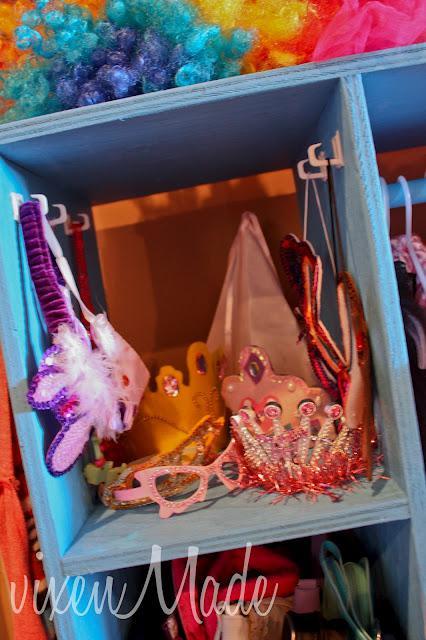 The one side hangs aprons, scarves and long necklaces.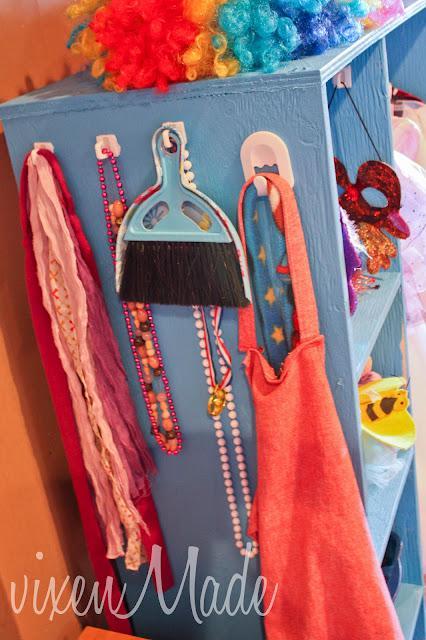 I had 3 plastic bins I used for accessories (jewelry, wands, clips, gloves, etc), purses/bags and the bottom for shoes.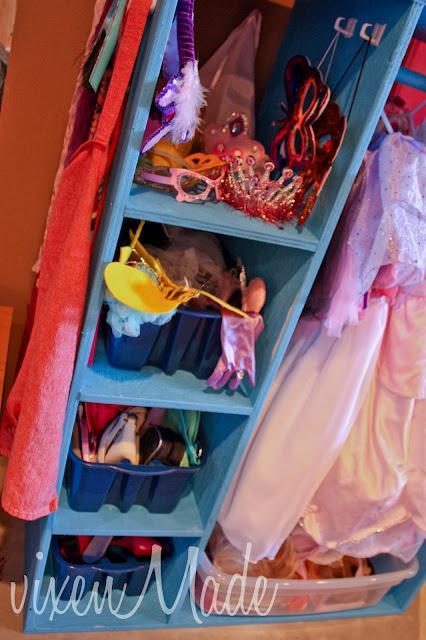 The top holds tutus and the clown wig for now, but I might trade that out for a few more baskets.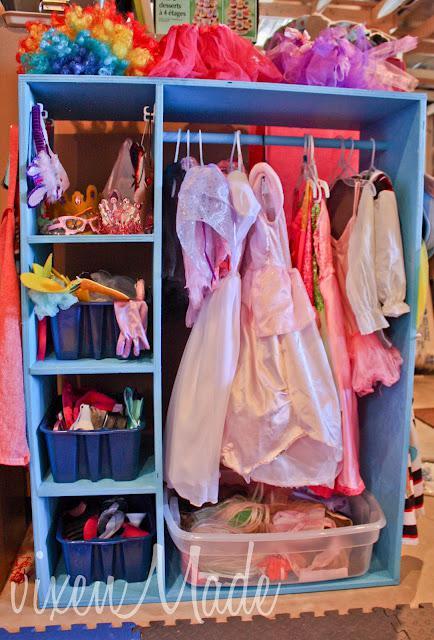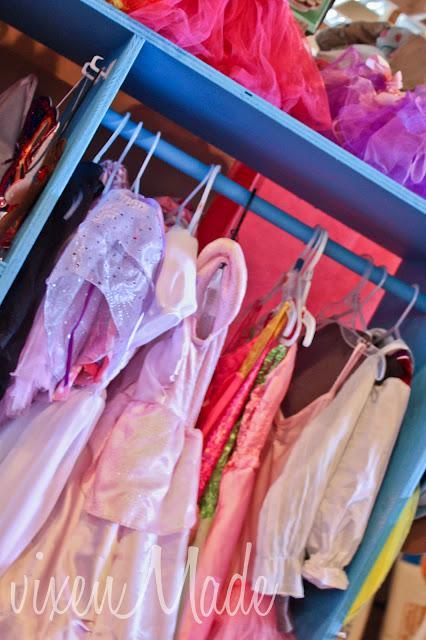 The bottom space was perfect size for my existing plastic bin to hold other dress up tops, wigs, skirts, etc.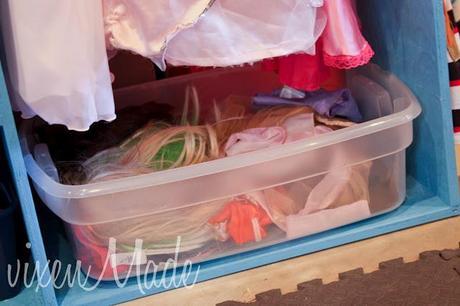 The side with the larger metal hooks we used for hats and wings.  And the string line is perfect to hang the capes and tails.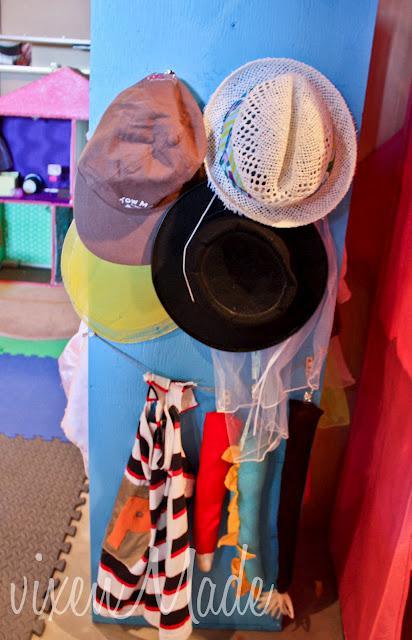 I love having a place for things!
Have a terrific Tuesday!!

I link up here!