Blackstar Platform Ankle Bootie

&

D

RESS

nIMPRESS
Today we were approached by Dress n Impress to feature a few of their men and ladies fashion pieces. They carry fashion designer labels such as; Bench, Hooch, RedBear...these are only to name a few of the brands...
I chose one fashion piece in particular; fashion designer Abbey Dawn and their Blackstar

P

latform

A

nkle

B

ootie. So I designed a fashion collage around these chic little

booties.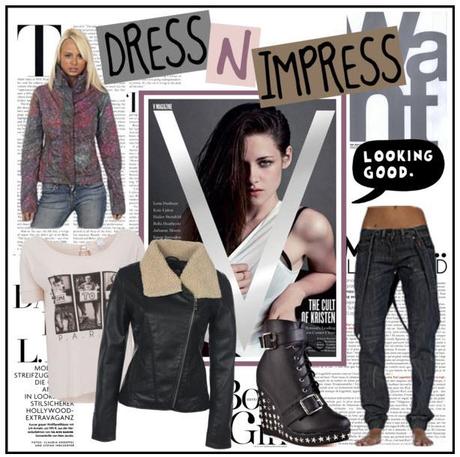 Dress n Impress carrys quite a few men and ladies designer fashion pieces

. 
I chose the Bench Expo Barbi Jacket and the Bench Chromatic Jeans too...What do you think? Something that might quirk you fashion taste buds...I'm definit

e

loving the Abby Dawn

B

lackstar ankle booties...