Charlene in the Badlands, Fuji X-T1 in camera panorama.
Badlands, South Dakota. For years this place has had a strange draw on me. I am not sure why, a combination of dreaming of this place, the very name itself – and possibly the Terrence Malick movie. A few weeks ago, after a long drive from Britton in the northeast corner of South Dakota and all across South Dakota, a dream became reality as we entered Badlands National Park on a very warm Thursday afternoon.
The place is so vast and overwhelming, I never figure out how to frame it in my camera and make a picture that represents what I am feeling. My mind is somewhat stunned by a dream becoming reality. We have two hours of daylight in the park and plan to return.But it rains the next three days and that afternoon turns out to be the only visit to Badlands. Perhaps it is better that way. Badlands still seems equally a dream and a reality.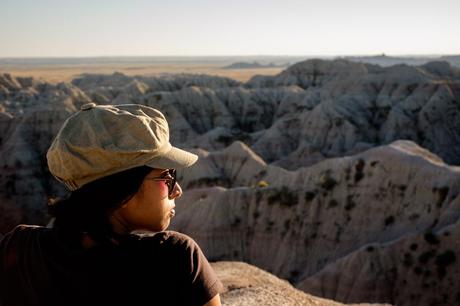 Charlene in the Badlands setting sun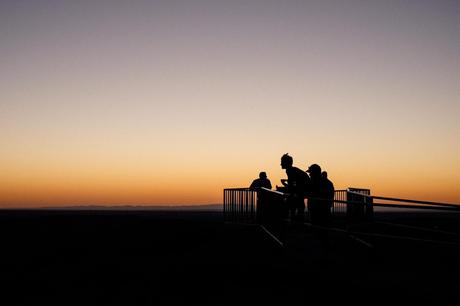 Last light of the day at Badlands

Badlands, Fuji X-T1 in camera panorama