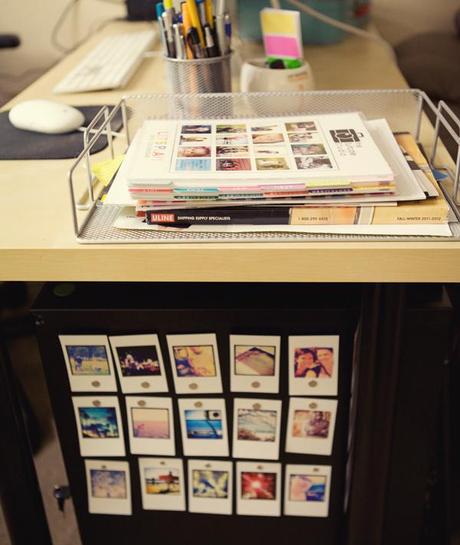 Photo by Michelle Carrillo at http://thesuitcasestudio.com/
Most business owners work at least part of the time from a home based office.  I'm a total homebody and I LOVE having an office just steps away from my bed (and fridge, and patio).  But I often hear the argument against Home[Work] because it can be a lot harder to stay focused and get work done with so many comfortable distractions.
So this week in our Spark Social Share podcast, Nicole and I explore 3 Ways To Make Your Home Office Work For You – from establishing your routine to developing a system of organization you can stick with.  This is a bit of right and left brain planning, so you may want to grab a pen.

Listen to the podcast
Episode Resources
Twitter Shoutout:  @PortolaCoffee
App of the week: Habit List
The desk shown above is a photo by Michelle Carrillo at http://www.thesuitcasestudio.com/ after we got her home organized.  Check her out, she's awesome.