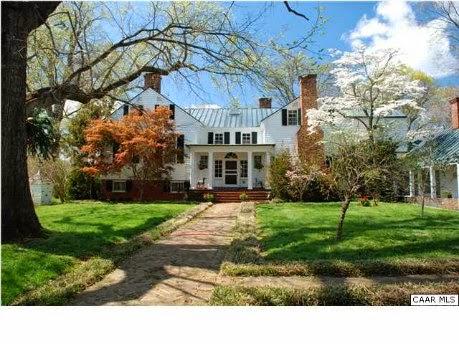 Yesterday I featured Castle Hill in Keswick, Virginia and today I want to show you Old Keswick which was also featured in the Kathryn Masson book Hunt Country Style. Masson's book states, " Old Keswick is one of the earliest houses in an exclusive area outside of Charlottesville, famed for its large horse farms and the Keswick Hunt. A rambling driveway begins at an entrance marked by two low fieldstone columns and winds past barns and stables, a stone springhouse, and pastures for finely bred horses, leading to a white weatherboard farmhouse hidden among trees. It is a rare piece of Virginia history."
It was originally built as the hunt lodge for the yesterday's property, Castle Hill and is located nearby. I would have a tough time choosing between the two.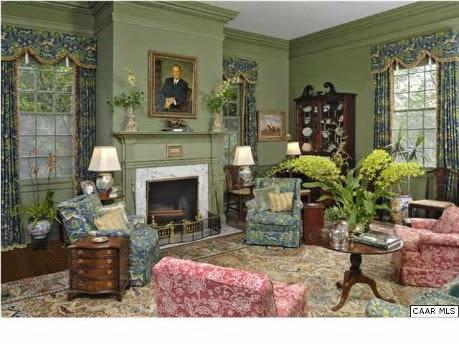 This MLS photo instantly caught my attention as the east parlor and the image from the cover of  Hunt Country Style.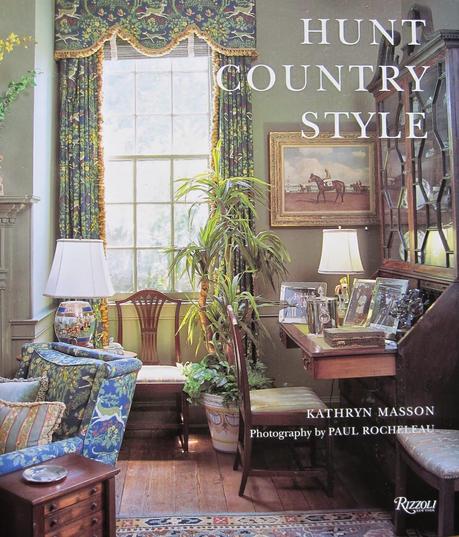 Masson's book goes on to say, " Keswick Stables has been a renowned Thoroughbred operation since the mid 1950s." This is horsey style at its best.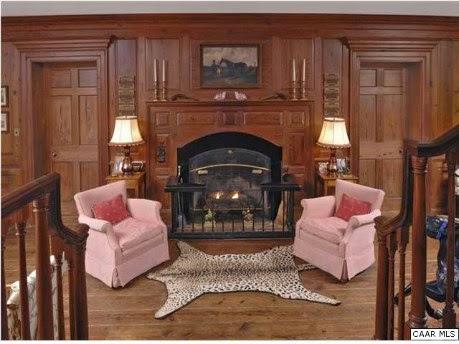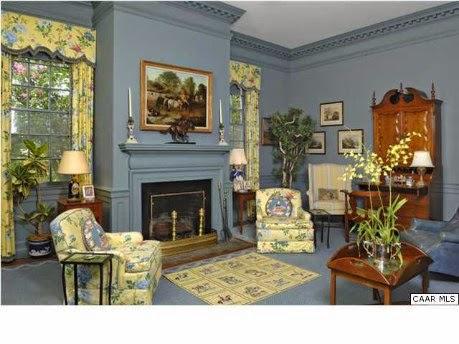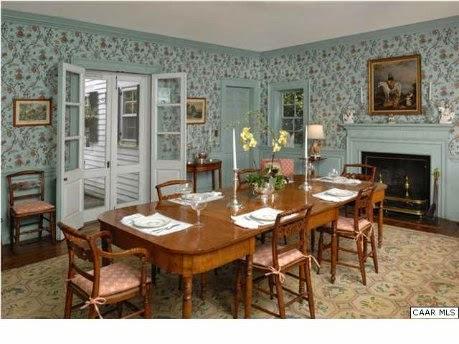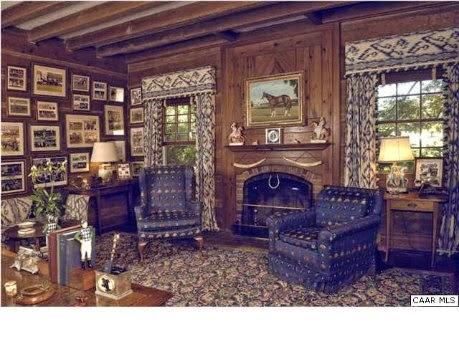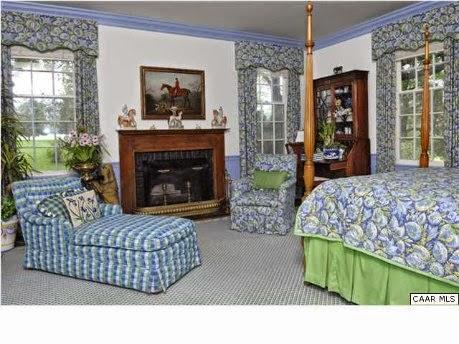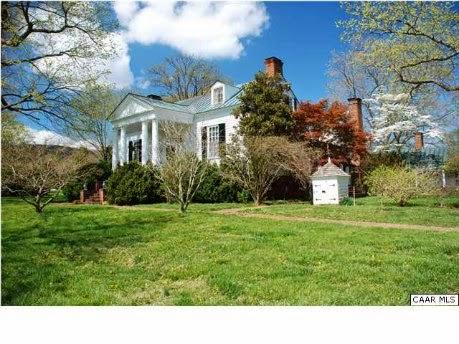 Old Keswick is listed for $12,000, and the full listing can be seen HERE