0 Flares
0 Flares
×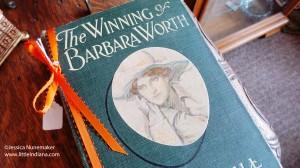 Dragonflies Antiques and Accessories in Lowell, Indiana
Have you discovered Dragonflies Antiques and Accessories in Lowell, Indiana?
This antique shop is really large and full of great things for your home!
Dragonflies Antique and Accessories
If you need period pieces or primitives (and who doesn't?), then this Lake County antique shop is where you need to be!
The walls are hidden behind large pieces of beautiful, beautiful furniture. Gorgeous wood armoires, dresses, desks, tables, and unique one-of-a-kinds all have a place.
Like any great Indiana antique shop, this one doesn't just stop at furniture!
Indiana Antique Shop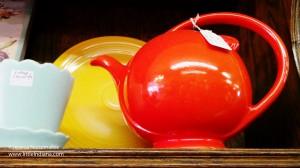 Dragonflies Antiques and Accessories in Lowell, Indiana
You'll find glassware, pottery, vintage jewelry, a wonderful selection of old cards and postcards, books, art, and all kinds of home decor.
Dragonflies Antiques and Accessories has a bit of everything! I really enjoyed the selection of art found here.
This Lake County shop had great nautical prints and some super nice vintage fashion prints. I love that!
I probably would have headed home with some of them too if I wasn't so distracted taking images. There were so many different things I wanted to capture that I completely forgot!
Go There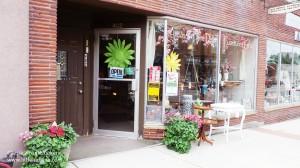 Dragonflies Antiques and Accessories in Lowell, Indiana
Fantastic furniture, great stuff, yes, Dragonflies Antiques is a spacious downtown antique shop that was made for browsing.
Pop inside this Indiana town shop and take a peek. I know you will love it!
I'm Jessica Nunemaker and THIS is little Indiana!
Find pictures in Indiana on my Flickr photostream or on the new little Indiana Tumblr blog.
Just don't forget to tell 'em that  little Indiana sent you!
Dragonflies Antiques and Accessories
402 E Commercial Avenue
Lowell, Indiana 46356
219.690.1901

View Larger Map
Don't miss a moment. Subscribe to little Indiana and receive instant updates to stay on top of everything "little."
little Indiana: Where to Stay, Play, and Eat in Small Towns in Indiana. Discovering Indiana's best small towns! Now get little Indiana on your Kindle.
Targeted. Relevant. Affordable! little Indiana advertising.