This time of year (Fall and into Winter) scouts begin to check in with many of the 2015 top prospects and their families.  What they are trying to gauge is a player's "draftability."  Draftability includes a number of things but the basic concept is that the organizations are trying to figure out how much time to devote to this particular player.  In short, if the player has a high draftability then teams will plan to spend more time watching him.  If it is low then they will put more of their time and effort into other players.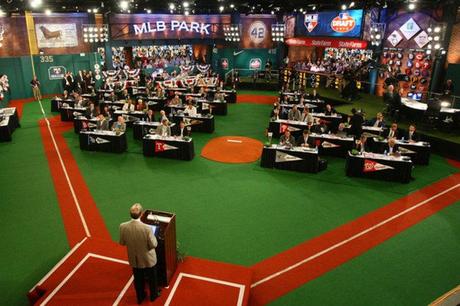 There is a whole lot more than just talent when it comes to the draft
As I mentioned, draftability can involve many things.  Let's take a look at a hypothetical example.
An organization thinks a high level player on their radar screen has the potential of being a 5-10 round draft pick in June, 2015.  Teams know how much money those draftees typically get and so they need to find out what the likelihood is of that player signing for those money windows or "slots."  This particular player is already signed to go to a good Division I college like say, LSU.  Scouts know how much it costs to go to LSU and therefore can often correctly assume that the player will need to sign for at least that amount in order to be pulled away from college ball.  But of course, every player is different.  Some may have parents who insist that their son go to college.  Others leave it up to the player to decide one way or the other.  Some players may have signed with a college just to stop all the recruiting phone calls and don't really intend on having to go to that college.  Others may have dreamed of attending that university since they were little.
The point again is that every player's situation is different and with the amount of money spent on signing draftees, organizations have to get the most bang for the buck in who they draft and how much they spend.  Nobody wants to draft a player in a high round only to have the player choose to go to college instead.  If that happens then the team just wasted a draft pick.
Many people in a community may wonder why a less talented player was drafted earlier than more talented players.  They may think the teams' scouting departments are just incompetent.  Often, however, who a team drafts and in what rounds depends on the players draftability and not just on his talent level.
Tomorrow's post:  Do you always succeed in practice?