Hear from Rohit Varma, MD, on what's new in Glaucoma Management.  The Southern California Eye Institute's mission is to restore sight and preserve vision by creating innovative, quality care experiences for all of our patients.  The SCEI team understands the importance of an educated patient and strives to provide every person who puts their trust in us with the highest level of personalized attention.  Proudly serving members of the Hollywood community since 1924, we are committed to world-class treatment for glaucoma, cataract and dry eye diseases.  We will also perform a variety of family eye exams as well as fit eyeglasses for your entire family! With an impressive career as a practicing physician, educator, and researcher, Rohit Varma is recognized worldwide as a visionary leader in glaucoma and the epidemiology of eye diseases.  A board-certified ophthalmologist with a PhD in epidemiology, Varma is highly regarded for his expertise on the changes in the optic nerve that are associated with glaucoma and many other diseases that cause vision loss.
Dr. Varma Born in India earned his medical degree and completed residencies at the University of California, Los Angeles.  He is a clinical professor at the USC Roski Eye Institute and has published extensively on eye disease in children, particularly its relationship with immigration, low literacy and socioeconomics status.  The author of more than 75 peer-reviewed papers and abstracts, he currently supervises several NIH-supported research grants for the study of childhood ocular diseases affecting minority populations. Rohit Varma is an innovative leader in ophthalmologic research.  His most influential work has been to clarify how intraocular pressure affects the development and progression of glaucoma, leading to improved understanding of the disease and contributing to a more effective treatment strategy for patients suffering from this debilitating disorder.
Dr.  Rohit Varma is Professor of Ophthalmology at The Wilmer Eye Institute and Director of the Center for Macular Degeneration.  He is internationally recognized for his research on age-related macular degeneration and related vascular eye diseases, including diabetic retinopathy, retinopathy of prematurity and retinal vein occlusion. Rohit Varma, MD, is a Professor of ophthalmology at the Duke University School of Medicine and Director of the Palliative Care Program at the Duke Eye Center.  In addition, he is Director of the Duke Global Health Office, with primary responsibility for coordinating activities with groups and individuals throughout the University to better integrate eye care into global efforts aimed at eliminating preventable blindness.
Dr Rohit Varma is a renowned glaucoma expert who has dedicated his life to the scientific understanding of this disease–and its cure.  His powerful gaze and ability to focus light have enabled him to understand the internal workings of our eyes and has led to numerous discoveries about the effects of glaucoma, including how it destroys retinal nerve cells.  He has been involved in more than 70 research projects of The Ocular Surface, a leading journal in the field.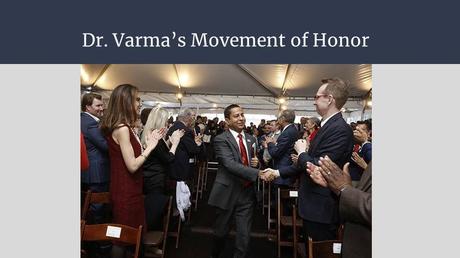 Born and raised in India, Dr. Rohit Varma moved to Southern California for his undergraduate education and stayed to pursue his medical career, specializing in Ophthalmology.  He is known for his relentless drive to better the lives of those with glaucoma.  Dr. Varma is the first physician/scientist to correlate visual field loss with optic nerve damage in glaucoma patients and use this information to determine appropriate treatment protocols.  His research findings have been published extensively in peer-reviewed journals and textbooks. Rohit Varma, MD, is the founder of Southern California Eye Institute (SCEI) and the director of surgical services at Keck Medical Center of USC.  He currently serves as an associate clinical professor at USC with appointments in ophthalmology and preventive medicine.  
Physician partners join Dr. Varma through SCEI to collaborate in caring for patients with oculoplastics, cornea, glaucoma and ocular oncology disease.  In 2009, Varma was a member of the American Society for Ophthalmic Surgery (ASOPRS), Rohit Varma is a board-certified ophthalmologist with expertise in general ophthalmology of the adult, cataract and refractive surgery, corneal disease, and diseases of the retina.  He is also an active educator and has been on the faculty at the University of Illinois at Chicago College of Medicine, where he was professor and chair of the Illinois Eye and Ear Infirmary at the University of Illinois at Chicago.  He previously served as associate dean of strategic planning in the university's administration. Rohit Varma is a board-certified ophthalmologist who specializes in glaucoma and general surgery.  He completed two fellowship programs, one at Wills Eye Hospital in Philadelphia and the other at Keck School of Medicine of USC.  Dr. Varma is a native of India, where he obtained his medical degree from the University of Delhi.