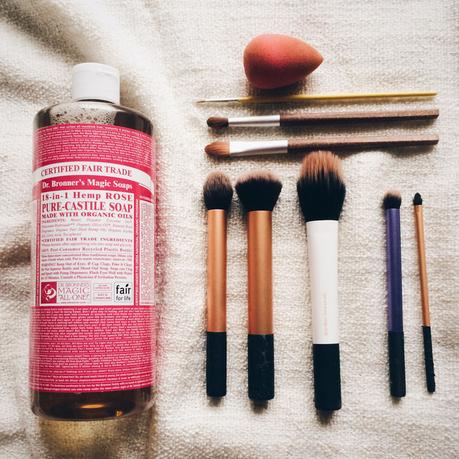 Dr Bronner's Magic Soap Hemp Rose Castile 


It was time for a deep brush cleanse once again, I ran out of some key ingredients for my usual DIY Makeup Brush Cleaner. I wanted to try something new but I found things that are currently marketed as being brush cleaners just seemed so over priced. While on instagram I saw a post by Rhian from @wifelife and she uses this, so I gave it a google and saw a lot of people using the Dr Bronners Magic Castile Soap to cleanse their makeup brushes and I saw only positive things. 
I found mine at my local Bed, Bath & Beyond for $11.99 for 32 fl.oz! What a bargain, some companies are charging that and more for 4-6 oz. Its crazy.
Below is a example of the amazing results I achieved with Dr Bronners Magic Soap, one of these brushed I've had since the launched of Real Technique and the others I just bought a week ago...Can you tell which is which? 
All traces of makeup were removed and the bristles feel as soft as when I first purchased them.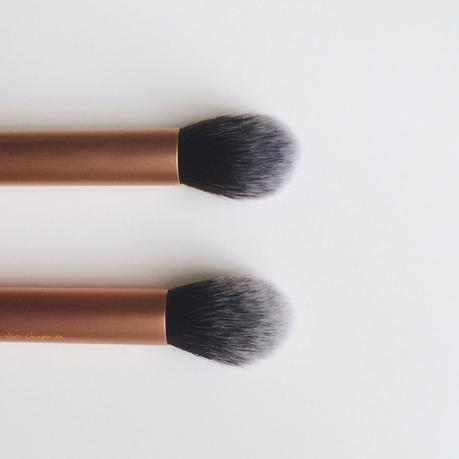 (The top one is the old one! Threw a little hint your way by having the bottom label face up as Nic's name wasn't on the first release. ;]) 
You can use this soap for so many things such as body, hands, face, and dishes. 


Leave a Comment

Review

Share: