All of us here at Eric and Sookie lovers know that Alexander is the shit and the best at what he does and we love it when he gets praised by anyone in the business in any way shape or form. Remember, not so long ago when he appeared on the series finale of the show and we wrote a post about it…..yeah….well there is more.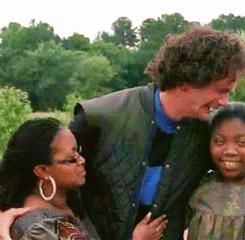 The co-creator of Eastbound and Down talks about how they got Alex to be in the series finale of the hit HBO show HERE
Where did the idea to cast Lindsay Lohan and Alexander Skarsgard as Kenny's kids come from? (NOTE: This blogger could care less about the Lohan part but it goes with the part of the article worth telling!)
God, where did we get the Lindsay Lohan idea? I think we wanted to give people something to talk about, but it also fits. It's Kenny's idea. He's writing this screenplay, so it would make sense that he would cast Lindsay Lohan. We just put ourselves in Kenny's head and asked whom we thought he'd want to play his daughter. And for Alexander Skarsgard? Maybe he was like, "I love True Blood."
It seems that Alex was a fan of the show, I have never watched it myselF but the clip I saw of the finale was funny.
He really got into it. He had this whole idea where Toby loves his father unconditionally. So much. Like Kenny's the best dad ever, and he's the perfect son. I think he had a lot of fun with it. He totally got his role and didn't try to ham it up. He knew if he played it legit that it would be funnier.
Yep, that is just how he rolls, throwing himself into every project he gets! As usual sound off below!