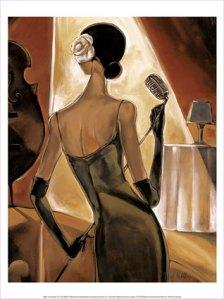 Friday, March 10, 2006 at 2:23 PM EST
It is something how most of this society makes more out of a man than what he is worth. As far as i am concerned a man is no better than a woman. We are equal when it comes down to gender.
When i was a child growing up i use to play with boys and we'd genuinely have fun together.
My best childhood pal at the time was a boy. During my teenage years i'd sit and talk with grown men as well as certain women, just having general conversations, and i didn't see anything wrong with that.
Older people have always conversed with me.
I've never been sheltered in my childhood because of the type of family that i come from and my mother wanted me to be aware of the things that were around me.
When i began to reach my mid teenage years i realized just how serious certain people's ignorance was regarding the relationship between a male and a female.
I realized that everybody's intentions weren't as innocent as mine.
I could be under men without having any sexual interest in them but everyone else wasn't that way so they didn't take it that way. I never messed around with guys because i'm asexual.
In my neighborhood, there are certain types of people who try to belittle or bring other people down with scandalous gossip. And whenever they want to get at a woman they tend to use things that are of a sexual nature against her just the way most of our society does.
I've seen it done over and over again with people who are on that particular street-level. And, it really pissed me off when jealous people in my neighborhood tried it with me.
You see, i think very highly of myself. I have a high self-esteem and that's my business because i don't bother nobody. I never cared what anybody did in their life, good or bad, just as long as they didn't try to interfere with mine. But, that is what they did anyway.
They're in everybody's business, especially people who seem to be doing a little better than they are.
Any way, there wasn't any substantial gossip going around about me sleeping with men. People who don't know better will assume what they want because most people believe every young girl is having sex that is just the way some think. So to them all, they felt i thought i was better because i wasn't doing the same things that everybody else was doing.
All i did though is live my life the way i wanted to and not to be looking good in other peoples eyes. I'm just genuinely an upstanding person who has her own view on things. My jealous enemies would send certain men after me to get me hooked up with them so that if i had sex with anyone of those guys they would have what they considered "dirt on me".
However, i didn't get involved with anyone, i knew what they were doing. The last thing that were on those stupid peoples minds were that i could actually be asexual. They don't think that way.
A while back, my trouble truly begun with two low-lifes that i rejected. They'd come around me, wanting people to believe something was going on between me an them. They cared what people thought and were trying to back up whatever lies they were telling about me. Some people will think a man is going with a woman that he's always under so they played on that.
When i lost patience and decided to be rudely blunt about how i did not want them and how nothing was ever going to develop into a relationship they went and trashed my name in the street thinking their rumors might break me. Boy were they in for a surprise! They knew i didn't care what people thought so they both went to the extreme with the help of others who didn't like me.
It is believed by many that men are emotionally stronger than women, however, that is not true. I wasn't raised that way. I was raised to be my own person.
Everybody is an individual. There are a lot of women who are highly emotional and easily hurt by things in life but i and other particular women that i know aren't one of them.
These two guys spoke severely of me in a negative way and had a chosen few other males and even females call me names. And their generalized notions were that i would feel bad, get embarrassed, and come down from my high horse.
But i was too strong and conceited and fought back by continuing to be myself. I have a level-head of conceit though. I considered them all to be crazy for trying to berate me and they considered me a psychopath for thinking the way that i did.
I'm tired of generalizations and stereotypical views of where a woman stands in this society and how she is supposed to feel and conduct herself. A man can go sleep around with a bunch of women and it's alright. If a woman sleeps around with a bunch of men she's got to be the worst thing in the world.
In my opinion, how many men a woman sleeps with really does not make her any less valuable than anyone else, however, i do believe that by disrespecting herself shows that she has no self-value.
http://misslatoya.wordpress.com/2007/08/25/double-standards/