Double Fire – Lighting a Cigar Infused with Roasted Coffee
Most individuals knowing of the pleasure of a good coffee and a good smoke are familiar with two fire steps. You must use fire to start smoking a cigar and you must use fire or high heat to make a hot coffee. There are – of course – more fires to this. The roasting fire to the seed carries great responsibility to begin with.
Now I have discovered a cigar made just for me – for my palette and for my alchemical realm of interests. Drew Estate has combined and intensified the need for fire in a coffee infused cigar.
A very particular thing about this cigar is the highly unusual finish. A clear-cut on one cigar end is what we are accustomed to, but here the tobacco leaves have been carefully and artistically turned, separated and folded at the end by the torcedero, to obtain a finished cigar with an optical twist.
Actually there are two of these. An additional Java cigar is available as well, which goes more in the direction of a mocha (mocca) with milk infused cigar. That one I shall be smoking very soon, as well.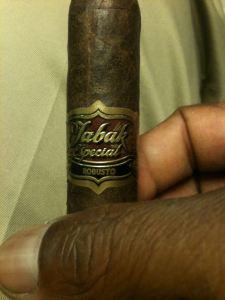 1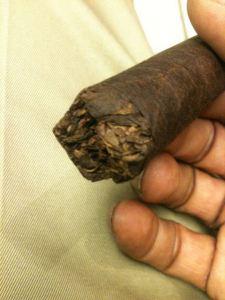 2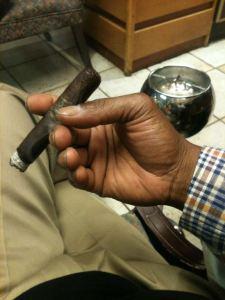 3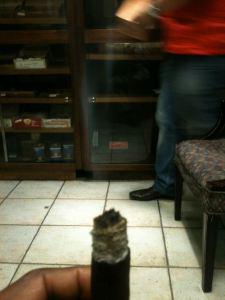 4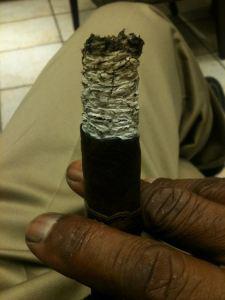 5
The taste is sweet and fairly strong, just as the color suggests. And I just had my second one.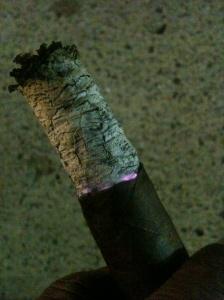 6 (Fire and Stone / my second Coffee infused Tobacco – smoked at night outside)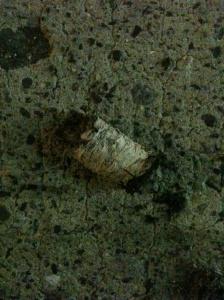 7 (Fallen Angel – finally / Ashes)
About sila

I have been drinking coffee, eating coffee, thinking coffee. I am no historian, no expert, no missionary wishing to convince you that this particular brew in this particular cup will be the god-shot of your life. But perhaps being a reliable storyteller will help increase – among others – your coffee expectations, your perception in every cup, thus increasing your joy in each.
View all posts by sila

→