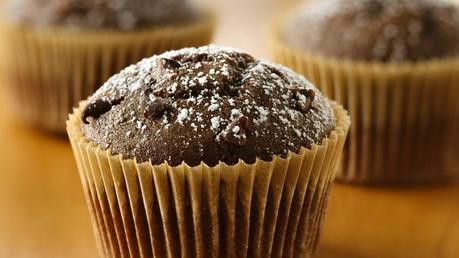 Cupcakes have become very popular nowadays in Brisbane People here are loving to have them. These desserts have in fact become the talk of the town and are used in almost all kinds of occasions whether its someone's birthday, wedding, anniversary, baby shower, farewell or any other. They are small delights that have gained the most popularity as desserts in the recent times. 
Here is a recipe of a cupcake – the double chocolate cupcake, which is surely going to satisfy your sweet tooth. So if it's your near or dear one's birthday or anniversary, you can try out making this item and give him or her a surprise. 
The ingredients that you will need for making this cupcake are as follows: 
•1 cup of all-purpose flour• 1/3 cup of unsweetened cocoa•1 tsp of baking soda •1/8 tsp of salt• 2/3 cup of granulated sugar•¼ cup of butter softened •½ cup of egg substitute •1 tsp of vanilla •½ cup of low-fat buttermilk •1 ¼ of dark chocolate finely chopped •2 tbsp of powdered sugar 
So, very simple ingredients are needed to make the cake. Below is the preparation. Check it out: 
First preheat the oven to a temperature of about 350°. Then lightly spoon flour into a measuring cup but make sure the cup is dry. Add cocoa, salt and baking soda with the flour and mix it thoroughly with a whisk. Take a big bowl & place granulated sugar that you have along with the butter in that bowl. Beat it with a mixer until it is mixed well. Then add the egg substitute & the vanilla.  Also add the flour mixture that you have kept aside & the buttermilk alternately to granulated sugar mixture. Fold in the chocolate. 
Now you need to spoon the batter into twelve muffin cups that are lined with the muffin cup liners and bake at about 350° for eighteen minutes or until the wooden pick when inserted in the center comes out in a clean way. After you think that the cupcakes are done, remove them from the pan and keep them aside for cooling. After the cakes get cooled completely, sprinkle powdered sugar on them but make sure this sprinkling is done just before you serve. 
Deborah Feltham specialises in making different kinds of cakes like wedding cakes, birthday cakes, novelty cakes, corporate cakes, baby shower cakes and cupcakes in Brisbane. She is a member of Cake Decorators Association. Here she has given the double chocolate cupcake recipe. Try this out! However, if you want her to make this cake for you then order online.