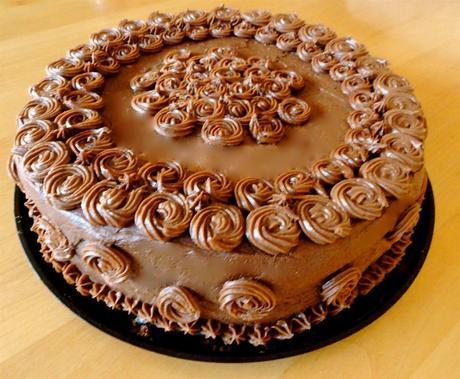 What does the New Year hold for you?


I'm entering my fourth semester of graduate school, working on TWO novels, and venturing into the world of cake decorating.




After the last few years of tragedies, I'm ready for a year full of life and celebration.




Cakes are baked and shared at birthday parties, at weddings, at events meant to bring people together.




They look beautiful and taste fantastic. They make people smile...and we all need more smiles during days like these.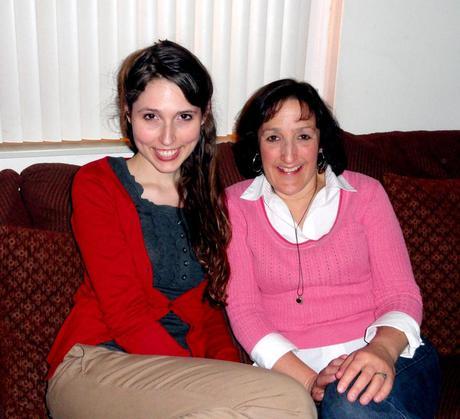 I made this chocolate cake for my sweet mother-in-law. Debbie is one of the most compassionate people I know. Her heart swells for those that need the most love and protection.


I lost myself in baking this double chocolate cake for her.




She deserves all the cakes in the world...I couldn't ask for a better mother-in-law.




Baking cakes in Colorado presents its own unique challenges--the altitude can do weird things to layer cakes.




But despite the obstacles, this cake turned out beautifully. Moist and flavorful cake layers, sweet and creamy frosting, and a simple caramel filling that made each bite better than the first.




I'm leaving Colorado in a few days to return to Austin, and I'm already missing our families, the mountains and our friends.




But this year will be a good year....one full of travel, growth, and change. I'm ready to embrace it.




And if you need a cake? Let me know. I'm already getting booked but still have several weekends open this Spring and Summer.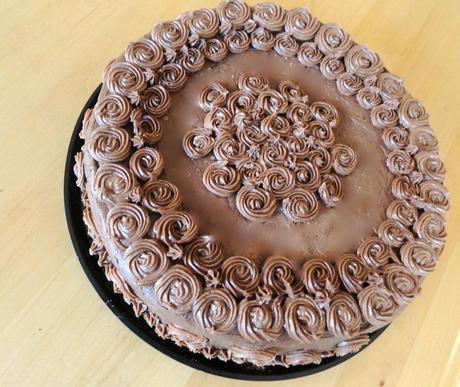 Double Chocolate Cake with Caramel Filling




*From Ina Garten


Butter, for greasing the pans
1 3/4 cups all purpose flour
2 cups sugar
3/4 cups cocoa powder (Hershey works well)
2 teaspoons baking soda
1 teaspoon baking powder
1 teaspoon salt
1 cup full-fat buttermilk, shaken
1/2 cup vegetable oil
2 extra-large eggs, at room temperature
1 teaspoon pure vanilla extract
1 cup freshly brewed hot coffee
1. Preheat the oven to 350 degrees F. Butter three 8-inch round cake pans. Line with parchment paper, then butter and flour the pans.
2. Sift the flour, sugar, cocoa, baking soda, baking powder, and salt into the bowl of an electric mixer fitted with a paddle attachment and mix on low speed until combined. In another bowl, combine the buttermilk, oil, eggs, and vanilla. With the mixer on low speed, slowly add the wet ingredients to the dry. With mixer still on low, add the coffee and stir just to combine, scraping the bottom of the bowl with a rubber spatula. Pour the batter into the prepared pans and bake for 35 to 40 minutes, until a cake tester comes out clean. Cool in the pans for 30 minutes, then turn them out onto a cooling rack and cool completely.
3. Place 1 layer, flat side up, on a flat plate or cake pedestal. With a knife or offset spatula, spread the top with the caramel filling (recipe follows). Place the second layer on top, rounded side up, and spread the frosting (recipe follows) evenly on the top and sides of the cake.


Caramel Filling




1 stick of butter




1 cup of brown sugar




2 TBSP cream or whole milk




1 teaspoon vanilla


While cake is baking, in a medium saucepan, combine butter, brown sugar, and milk. Cook and stir over medium heat for 3 to 5 minutes. Remove from heat and stir in vanilla.


Chocolate Frosting




*From my amazing cake mentor, Evan


1/2 cup (1 stick) melted butter
2/3 cup cocoa powder
3 cups powdered sugar
1/3 cup milk
1 tsp vanilla
Melt butter in microwave. Stir in cocoa powder until combined. Slowly add powdered sugar, vanilla and milk beating on medium speed until light and fluffy. Add more milk if necessary.


Always,




Monet


Anecdotes and Apple Cores