Evolution is constant. Whether we're talking about species and survival, or personal growth and tastes - it's all evolution. And Vox Rea is a product of evolution in taste, growth, circumstance, and opportunity, and we should all be ready for them.
The Vancouver quartet of Kate Kurdyak, Lauren Kurdyak, Kaitlyn Hansen-Boucher and the newly added Berklee-alum Mitchell Schaumberg was once The Katherines (minus Mitchell) and released their acclaimed (and really good) debut album, in 2017. And now, after time, and evolution, they are Vox Rea and their new single Dose Me Up is the start of a new chapter in their history.
Less polished pop, more indie, alternative, experimental, personal vision, Dose Me Up is an introduction to whatever is coming next from the Vancouver-based artists. We caught up with them on a Zoom call to talk about it... but first, hit play on Dose Me Up and give it a listen.
Vox Rea - Dose Me Up
In a release accompanying the announcement of the song, the band said, "We wrote Dose Me Up on our grandmother's piano at home in late October. The nostalgia of being in our childhood home had a big influence on the song - it's a bit of a lament. The word nostalgia actually comes from the Greek word nostos, which roughly translates into homecoming, and algos, or pain. Taken together, nostalgia roughly translates to the return of pain. The elusiveness and flavour of that nostalgia created the melancholy mood you hear in the song - a sort of reckoning with the relentless nature of time."
The first we met and was in late-January 2017, so to say that some time has passed and life has been lived since then would be an understatement. However, the personability of the band, including Mitchell who fits in like he was there all along (more on that to come), made for a smooth jump right back into talking about music and changes, where they're at now and where they're going.
The first thing we tackled was the name change from The Katherines to Vox Rea. Posts on social media leading up to and in the release of Dose Me Up said that it was a long time coming - but as recently as earlier this year the band was booked for shows (The Stampede Sessions, Laketown Shakedown) under their original moniker. So, I asked about the timing of the change, and more specifically if the COVID-19 pandemic offered the perfect opportunity to go all-in on such a big change.
The answer, yes. "I feel like that's when we fully dove in," they started. "We didn't even have a band name. When we were performing as The Katherine's that was because we didn't have Vox Rea. I think Vox Rea was a June thing, June or April, so it was very much a COVID [thing] that was when we finally had the time to just be like okay, we're really going to dig into this and figure it out. Because it had just been this thing on our radar where we knew we wanted to change, but we had no idea what to change it to... So ya, I think that COVID definitely gave us the space to sort of re-evaluate everything and take stock and then figure out what the move was."
In the press release that announced the name change and Dose Me Up as the first single of the new project, they said, "We wanted a name that was lacking in preconceptions. Vox Rea has an ambiguity and androgyny to it that allows us to just be a band instead of always a 'girl band'. It symbolizes a sense of freedom and a blank slate. To us, Vox Rea is a question rather than an answer, and that's what this project is all about." And all of that makes sense. Even as The Katherines they weren't a girl band, they were a band of women who wrote and performed music. And now, with Mitchell joining them in Vox Rea, they are more again, and they have found a name that they feel will move with them into this new music and stage of their careers.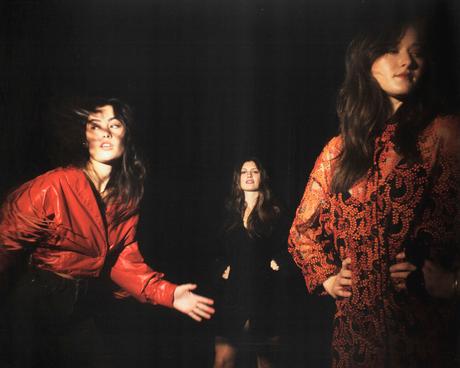 While we talked we looked to the future. And while there is much uncertainty in the world, and especially in the music world with what the future will look like, when we'll get back to live shows safely, and what else might change, there are things that are coming and will continue to happen.
Vox Rea's debut album has been mastered. Decisions are now about which songs will be released as upcoming singles when the album will be released, and what else will be created and/or scheduled around it. And while we don't have any of those answers (because the band wasn't able to share them, which is fair and par for the course), it is exciting to know that the work of recording has been completed and that more new music will be on the way at some point.
They also told us that the official music video for Dose Me Up is on the way and that they were hands-on with the creative direction.
Note: Finding out that the members of the band were involved in the creative direction of the music video wasn't all that surprising. These are artists who see more than just the completed songs as their art. They are "arty" and the opportunity to be involved in secondary creative pieces of the process makes sense works.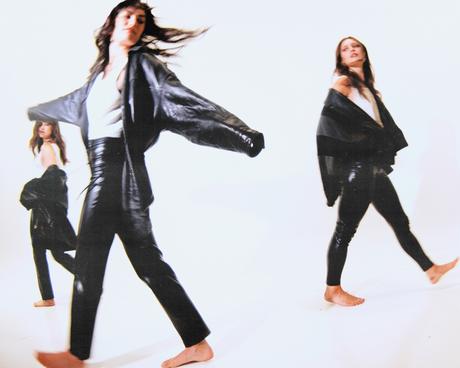 To go with the name, and the change in sound, is the addition of Mitchell to the band. I asked him about joining a group that already existed and becoming part of a new project and he said it was great. He met Kate, Lauren, and Kaitlyn when they were all in school (before To Bring You My Heart), and he told me that they'd played in a cover band together then. So joining them now feels like a good fit and opportunity. He called it magic.
After he answered I asked his bandmates to talk about him joining them. And after talking about the timing and fit and everyone coming together they added, "He's also a bit of a boy wonder, boy genius type. He graduated from Berklee this year and he's kind of a virtuoso on the piano so he came out to Montreal to record with us before we decided to be a band and his instrumentation and contributions to the record were just so huge that it felt stupid to call us the band without him because he was just such a big part of the sound."
It's a big thing to add a new band member, embracing their artistry and perspective to go along with their talent. And while we have to wait for the full album to get a better look at the picture, the preview we've got with Dose Me Up shows that it's working.
While we were on the call we had a chance to play our first round of 5 Quick Questions with all four members of Vox Rea. Hit play on the video to find out what albums they're reaching for in the car, where they'd love to play someday, and more!
5 Quick Questions with Vox Rea
Thank you to Kate, Lauren, Kaitlyn, and Mitchell for taking the time to cross timezones and Zoom with us, and for playing 5 Quick Questions.
We look forward to more new music, visuals, messages and art from the band.
Hit play on Dose Me Up now to give the new sound from Vox Rea a listen, and catch them on , , , and their for more news and updates!