Dorset Energized are very excited to be in partnership with the "Best Renewables Installers in the South" - NGPS Ltd – Award Winning Electrical and Renewable Energy Contractors experienced in the design, supply and installation of Solar Photovoltaic (PV) and Solar Thermal, as well as Ground & Air Source Heat Pumps which are the perfect renewable energy partner for Solar Power.
They have been busy getting the people of Dorset and surrounding counties energized with solar power! Check out some examples of their solar installations below: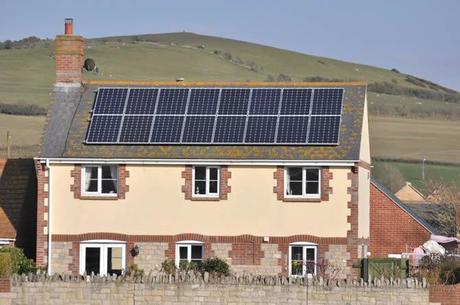 Solar Powered Home in Bridport
In 2013 NGPS fitted 16 Canadian 250 watt Mono modules with Enphase micro inverters on a home in Bridport, Dorset. These inverters are guaranteed for 25 years.
As of 1st July 2013, NGPS have actually completed 50 Enphase PV systems and are the first Dorset company to do so. Enphase is described as "The future of Solar" as its proven microinverter technology maximizes production of each module, enabling flexible designs and cost-effective installations. Enphase delivers more kilowatt-hours daily, monthly and yearly – even through the partial shade of clouds, trees, or structural obstructions. Plus, it increases uptime by eliminating the single point of failure common to traditional inverters.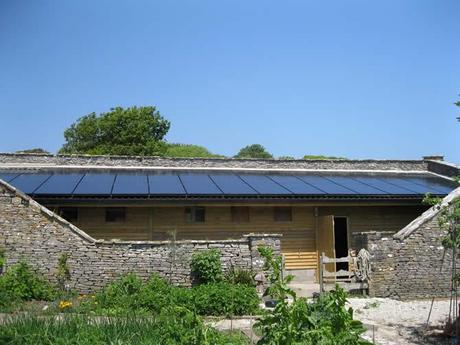 Solar Powered Adventure Park in Swanage
In June 2013 NGPS installed solar panels for a specialist adventure park builders, JM Adventure of Swanage, Dorset. They had 10kW of solar PV installed onto its business premises, adding to the growing list of companies who are going green and reducing their carbon footprint here in Dorset and the UK.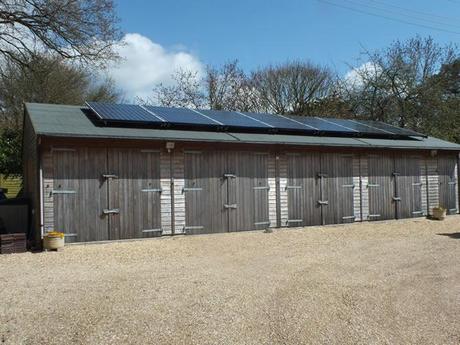 Solar Powered Garages in Wimborne
The owners of a thatched cottage near Wimborne, Dorset wanted solar PV so NGPS installed 4kW onto the South facing garage back in February 2012. This system is producing over 3900 kW hours a year, providing the owners a return on investment above 12% per year, tax free and index linked for 20 years. The electricity generated is fed back into the cottage, reducing the import bill.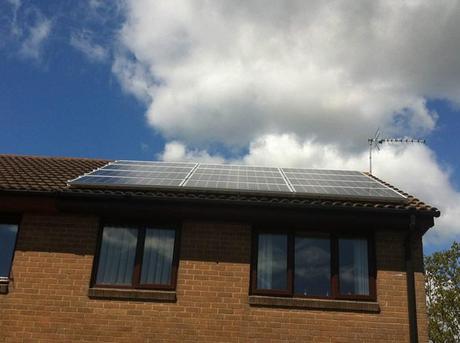 Solar Powered Home in Poole
In May 2013, a 3 kW PV system was installed by NGPS in Creekmoor, Poole, Dorset. This is 12 Canadian 250 MONO modules with Enphase individual inverters. All this equipment has a 25 year warranty. All installed including energy performance certificate and VAT for under £6,000. This system will pay for itself in under 7 years, will provide a tax free index linked income and reduce the electrical import cost.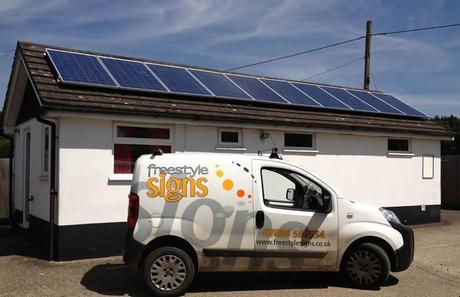 Solar Powered Business Unit in the New Forest
Freestyle Signs near Cadnam in the New Forest, Hampshire/Dorset have reduced their company's carbon footprint and installed a 2.25kW solar PV system onto the business unit, installed by NGPS in June 2013. This will provide them with a feed in tariff income which is tax free and index linked, and will also reduce the electrical import costs. All guaranteed for 20 years.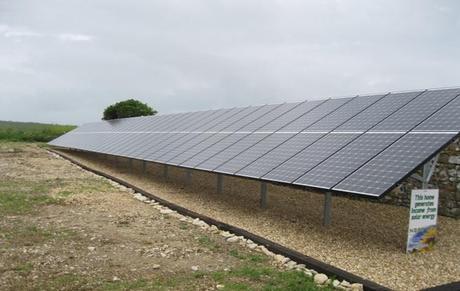 Solar Farm in Worth Matravers
NPGS installed solar panels on a farm at the Renscombe Estate, Worth Matravers, Dorset.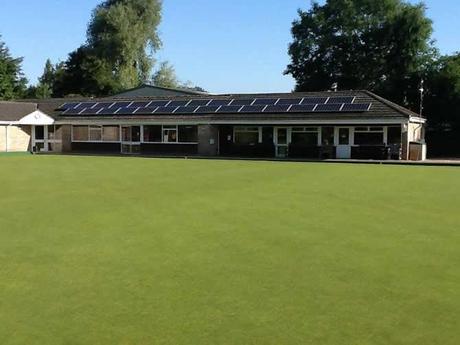 Solar Power Bowling Club in Honiton
In July 2013, NGPS fitted Honiton Bowling Club in Devon with 7.9 kW of solar PV to reduce its running costs and reduce its carbon footprint. This £15K system with 260 watt ELPS modules and Enphase micro inverters will pay for itself in less than 6 years. All the equipment is guaranteed for 25 years and the feed in contract is 20 years. On 4th July this system started generating at 5.10 am and stopped at 9.20pm.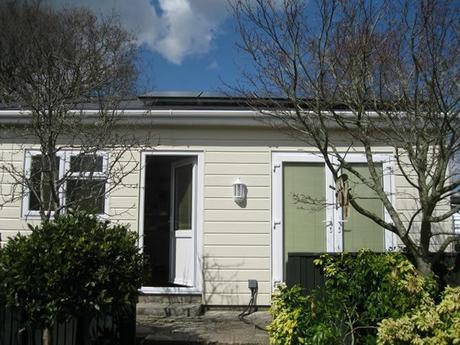 Solar Powered Offices in Poole
And of course, the NGPS offices in Poole, Dorset, are also solar powered!
NGPS offer a FREE Microgeneration Certification Scheme (MCS) Energy Survey to establish your energy usage and tailor your renewable installations to suit. They are not tied to any manufacturer or supplier and can therefore supply and install the best solution to each application. As Electrical Contractors Association (ECA) members they have built their business on quality installations using quality tradesmen. The ECA represents the best in electrical engineering and building services and only associate themselves with the top few percent of electrical contractors. Their quality and customer care is second to none, as Dorset Energized's own founding member Vince Adams can testify after being particularly impressed with his recent solar PV installation by NGPS.
They are accredited by MSC, Green Deal, REAL Assurance, BPVA, ECA, NAPIT and Trust Mark.
Their company mission statement is: NIL SATIS NISI OPTIMUM (Nothing But The Best)! They believe that Renewable Energy systems add value to your property and significantly improve your homes Energy Performance Certificate. Their founder Nick Good, who also runs the Sustainability Roadshow and Green Deal Dorset in association with the Dorset Green Knowledge Network, says: "We may be beaten on price by others using fixed price sub contractors using cheap low quality equipment, but we are never beaten on quality."
Find out more about Solar Energy here: www.dorsetenergized.co.uk/energy/solar-energy