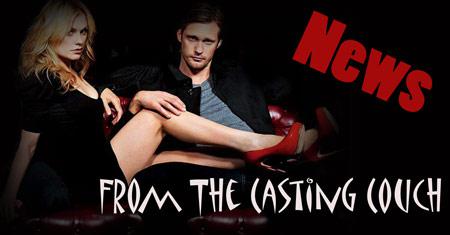 In the latest True Blood casting news…a 'pivotal' role has been cast in season 5!
WARNING: If you don't want to know – don't read below!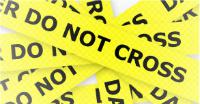 In this latest casting news…Australian Melanie Camp has been cast to play the role of Dorothy in True Blood Season 5 Episode 3 – "Whatever I Am, You Made Me"!
As you may recall…we posted the casting call, and this is what Dorothy is described as;
[DOROTHY] Seen in flashback to 1905, this pretty young prostitute has been glamored and is being drained by two vampires when another vampire saves her. 1 line, 1 scene. This role requires nudity.
Melanie Camp was interviewed about her role on True Blood, and this is what she said about her role.
"A show like True Blood only casts the best of the best so I was really surprised to even get an audition, let alone land the role," she said.

"Everyone on the show goes to great lengths to make you feel at ease."

While Camp remained tight-lipped about her role in the HBO series, she revealed her character was part of a "pivotal story".
You can read her entire interview here.
Here is a screencap of this news under Melanie's IMDb.com profile.

Ever being a funny man…Michael McMillian tweeted this, as seen below…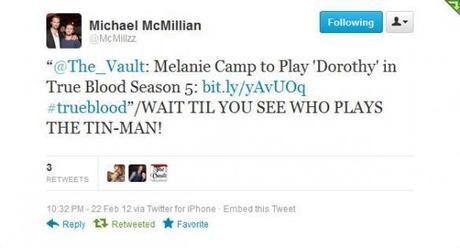 LMAO!! He's so funny…let the  "Wizard of Oz"  jokes BEGIN! LOL Who is going to be playing the wicked witch or the wizard?
Since we know (according to spoilers), this flashback involves Pam and a brothel. I'm willing to bet that it is Pam who is the vampire who saves her. Or, maybe it's Eric?
What do you think? Share your thoughts and speculation below!