Last Saturday, 2nd of August, the first ever Raleigh Bicycle shop dedicated entirely to selling Electric Bikes opened in Poundbury, Dorchester. Having started the Dorset Ebike Centre on his farm at Chalmington, Peter Claxton decided that the levels of interest warranted a shop in town, so Cyclelife Wessex was born.
The shop will be selling the full Haibike range and Raleigh`s own brand electric bikes – so choices for all styles of riding and backed by Raleigh`s class leading after sale service.
Having tried several of the range of bikes ourselves we know how good they are – and after much good feedback after demoing a Haibike and a Raleigh at Dorchester`s recent Ecofair we know that these bikes only take one ride for someone to start wanting one.
We have a few pictures – first one is of a lady who took a ride on a Raleigh Ebike at the Ecofair and loved it. And then some pictures of the new shop and it`s owner Peter Claxton and some prospective customers: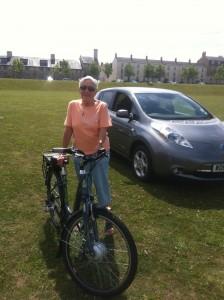 Having Enjoyed a Raleigh Ebike ride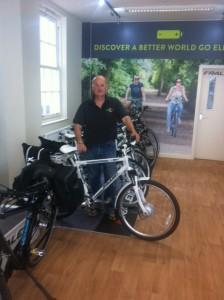 Peter Claxton in Cyclelife Wessex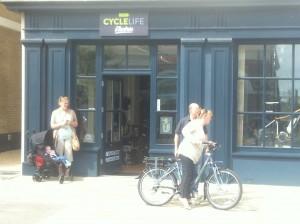 Cyclelife Wessex – off for a test ride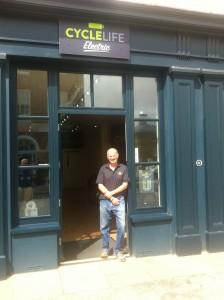 Cyclelife Wessex – happy to be open