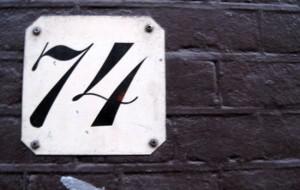 There is no shortage of hot clubs and bars in Amsterdam's bustling Rembrandtplein. But a few steps away from the action is a secret, stylish, speakeasy bar that serves the city's best drinks.
Styled after America's prohibition era bars, Door 74 is a cocktail lounge that attracts an 'in the know' crowd. Recreating the secrecy of speakeasy bars that were so popular at the time, the bar is purposely hard to find, identified only by a house number and doorbell.
And, the concept doesn't stop a the door. Once inside, patrons are transported back to the chic and subtle style of the 1920s with art deco design, warm browns and hushed lighting. Even the barmen are in character, dressed in sleek, period-inspired suits.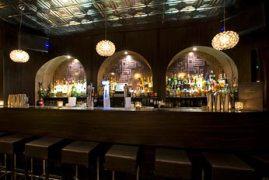 The style goes well beyond the atmosphere – Door 74 is renowned for their cocktail list. And these barmen aren't your average beer pullers. They're professional servers, trained in the art of mixing and members of the illustrious Fabulous Shaker Boys of Amsterdam.
"The have enough knowledge about drinks to leave you standing amazed," says one drinker, Ingmar V. "For lovers of cocktails, this is a must visit."
The Garden Tonic is Ingmar's favourite, but Door 74′s menu features a slew of prohibition choices, like Chester's Last World and the Underworld Lennox. There's also the Farewell to Hemingway, Remember the Maine, and the Double Dutch Cosmopolitan.
Of course, a range of fine liquors, champagnes and wines are available in addition to a few virgin drinks for today's prohibition fans.
But drinks aren't the only thing patrons find on the menu. It also lists Door 74′s code of conduct, starting with their Golden Rule – behave like ladies and gentlemen. Words to live by when you're enjoying classic cocktails in an equally classic atmosphere.