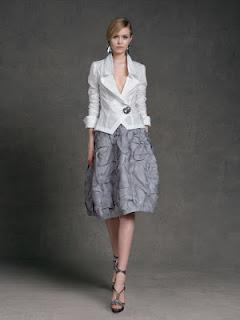 Donna Karan's Resort 2013 is a celebration of femininity. The collection is something that all empowered women can wear to the office or to parties.
Donna Karan makes way for the monochromatic colorblockings this year. You just have to fall in love with the shades gray, white, black, and colours fuchsia and lavender.
The collection is also a very good attire to wear to the corporate world. It is perfect for the respected women in the profession they are in.