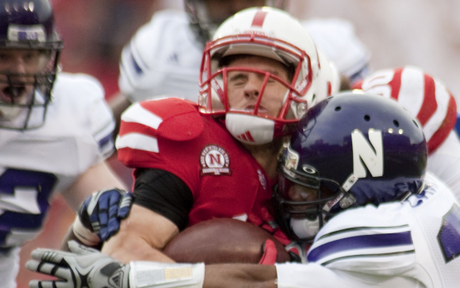 Football teams can control fumbles, interceptions and penalties, but no one knows when an injury will hit. In a league like the B1G, depth plays a big part in a team's success and Nebraska's 2011 season underscored their lack of quality rotation. With that in mind, let's look at which positions can afford to take the most hits to the least:
- Receivers/Tight ends
This group returns seven of its top eight pass catchers from last season, each with 12-plus receptions. Now add redshirt freshman Taariq Allen and true freshman Jordan Westerkamp.
Nebraska also returns one of the nation's most experienced tight end tandems in Ben Cotton and Kyler Reed. In order for Tim Beck to get the offense tilted towards a more even run-pass ratio, this group will need step up and stop dropping passes.
The good news is that there are plenty of playmakers and only so many open spots.
- Secondary
Terry Joseph has the challenge of replacing veterans Alfonzo Dennard and Austin Cassidy. Despite those loses, the Huskers' secondary is loaded with talent.
At safety, the group is led by four seniors that have a combined 22 starts. Cornerbacks Andrew Green and Ciante Evans have a combined 18 starts and will be involved in a ferocious competition for playing time.
JUCO transfer Mohammed Seisay and true freshman Charles Jackson are both exceptional athletes and will push for action during their first season on the roster. Nebraska has several experienced options and the rotation throughout the season should be fun to watch.
Sophomores Ameer Abdullah and Braylon Heard are looking to have a bigger role in 2012 in backing up All-Big Ten running back Rex Burkhead.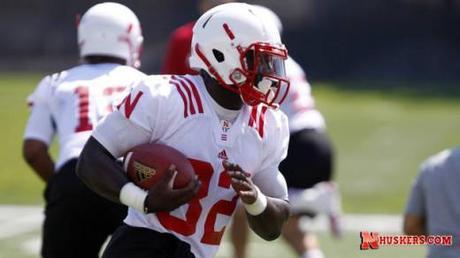 True freshman Imani Cross has all the physical tools to make an immediate contribution this season, if necessary. Transfer Mike Marrow can provide a bruising style of running that's been missing over the past few years.
Don't get me wrong, if Rex goes down it will affect the offense, but there are plenty of able bodies to man the backfield.
- Linebackers
There's solid depth at linebacker, but a limited number of players with actual experience.
In trying to do their best to replace Lavonte David, the Huskers have three seniors with a combined 35 starts. Will Compton and Sean Fisher look to be leaders on the defense and Alonzo Whaley appears ready to make an impact in 2012.
Sophomore Trevor Roach, redshirt freshmen David Santos and Max Pirman made strong impressions this offseason and will push for action.
JUCO transfer Zaire Anderson leads a group of talented recruits that will add raw, talented depth to this group.
- Defensive Line
First-year coach Rick Kaczenski lost a pair of tackles, but returns seven players with at least 10 games of playing experience.
The end position is headlined by Cameron Meredith, entering in his third season as a starter. Other ends looking for playing time are Eric Martin, Jason Ankrah and Joseph Carter.
Leading the way on the interior is Baker Steinkuhler with 26 starts. Both Thad Randle and Chase Rome saw extensive playing time last season and look to be the leading contenders to start alongside Steinkuhler.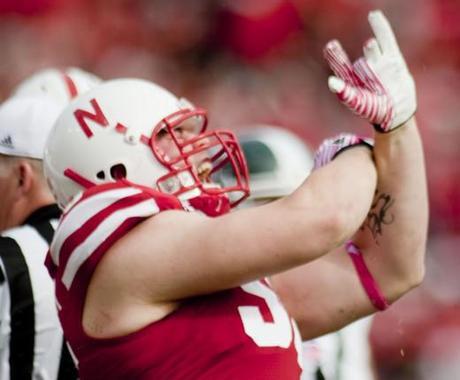 Other defensive linemen looking to contribute are sophomore Jay Guy, redshirt freshmen Kevin Williams and Todd Peat Jr.
True freshmen Aaron Curry and Vincent Valentine also could contribute early in their careers.
Last season, this squad was whittled down to a five man rotation, and we all remember the result, so look for Coach Kaz to rotate nine guys to keep them fresh and healthy.
- Quarterbacks
25-game starter Taylor Martinez obviously leads this bunch. Martinez is poised for a productive junior season and is in position to rewrite some of Nebraska's records.
Backup Brion Carnes hopes to see more action after only appearing in three games last season while junior Ron Kellogg lll along with redshirt freshmen Bronson Marsh and Tyson Broekemeier are expected to pad the depth chart.
True freshman Tommy Armstrong was heavily recruited for a reason and could push for playing time.
One of the biggest questions surrounding this team is, "What happens if Taylor goes down?" There's one area of even bigger concern, though.
- Offensive Line
This unit simply can't afford much damage.
With three starters having graduated and Tyler Moore gone, the Huskers only have four linemen that have started.
Guard looks like the most solidified spot with Spencer Long, an All-Big Ten honor-winner last season. Look for Seung Hoon Choi to be the leading contender for the other spot.
Brent Qvale, Jeremiah Sirles and Andrew Rodriguez will all be candidates for the two starting tackle spots.
Nebraska has no easy task in replacing two-year starter Mike Caputo at center. It appears that Cole Pensick, as the most experienced player at that spot, has an early edge.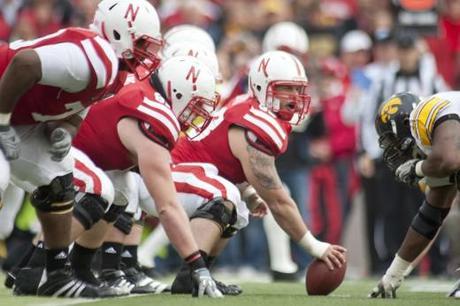 There are plenty of bodies on the offensive line line, but very few with game experience. If Beck's offense is going to have any success this season, they'll have to lead the way.
If linemen start falling like flies, Nebraska's outlook for the remainder of the year could go from great to terrible in a hurry.
email
print
Digg Digg