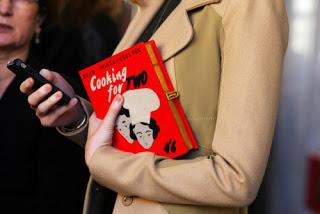 Olympia Le Tan
loves books, so much so, she creates a line of embroidered clutches based on the classics she grew up with.  Books must be in her blood; her father is noted French illustrator Pierre Le Tan.  Each bag is a beautifully embroidered limited edition.  I have been fascinated by them since seeing them on
Net-a-Porter.
Liberty
 silk prints line the inside of the clutch.  
"I was thinking there were all these beautiful books around and they were being forgotten with everybody on the Internet, so I made it so that you can carry them around"  ~ Olympia Le Tan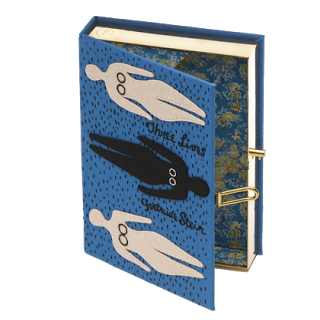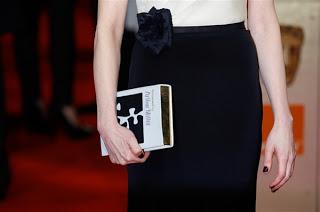 source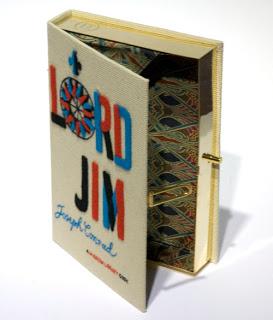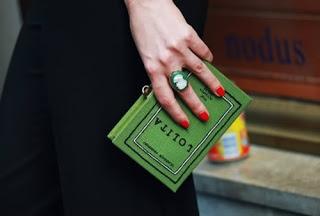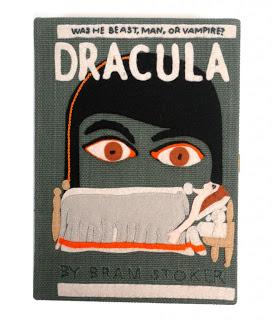 I may not be as intellectual as I would like, but I can look like it.  I always say, "smoke and mirrors!"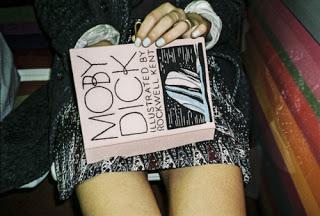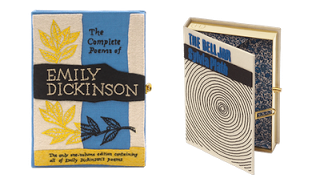 To Die By Your Side or Mourir auprès de toi is a beautiful little video made by friends Spike Jonze and Olympia Le Tan.  This is what can happen when 2 creative minds get together for lunch one day and one of them has scraps of felt.