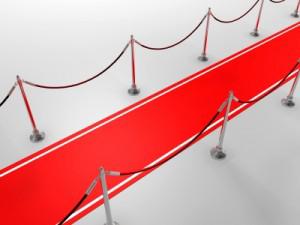 Credit
Some homeowners may want to save money by cutting back on their insurance for the home or dropping their coverage and taking their chances that nothing will happen to their houses. The opposite action would actually be how they will save money. Without insurance, these homeowners will have to spend a lot of money out of their savings to rebuild or repair the home without the help of an insurance company. It will be much more important for homeowners to maintain home insurance than to try to save on the premiums they must pay for their coverage.
Eat Out at Restaurants Less 
If homeowners need to save money, they will have to manage to do this without losing their insurance coverage. One thing they can do is eat out at restaurants less. By purchasing their favorite foods at the grocery store and cooking at home, people will lower their restaurant bills significantly.
Eat Lunch at Home or Take It to Work 
Eating at fast food restaurants is not as expensive as eating at a more formal restaurant, but the bills add up for those who eat at these types of establishments several times a week. Eating their lunch at home or taking it to work with them will help them save a lot of money on food they would ordinarily spend at fast food restaurants.
Watch Movies at Home Rather than the Movie Theater 
Going to the movies has become a much more expensive endeavor than it used to be. Purchasing several tickets and buying the snacks can make one movie night cost a significant amount of money. Homeowners can stay at home to see the latest movies rather than going out to the theater. Renting their movies or watching them on cable or satellite television costs less than paying the high prices the theaters charge. They can also purchase their snacks at the grocery store for much less than they would pay at the movie theater.
Make Beverages at Home 
Those who make regular visits to a restaurant for drinks are paying more than those who are staying home and making their drinks there. Even if they are arriving at happy hour, this may encourage them to drink more than they ordinarily would. They can lower their beverage bills if they obtain the ingredients they need from the store in order to make their drinks at home and save money in this way. It may even cause them to drink less, since they are not taking advantage of the low price at happy hour. Another positive is that they do not have to tip anyone.
Entertain Friends at Home 
Homeowners can also refrain from going to nightclubs as much as they have been. They can invite their friends over to their homes and entertain there with board games or card games. If they would like to dance, they can add music and simulate the atmosphere of a dance club. They will save money on entrance fees, drinks and food and will be able to enjoy their homes and their friends at the same time.