Living in New Zealand is like living in a never ending painting.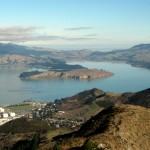 Crisp air and cool climate wrap green and blue hills and streams that flow to and from a seemingly infinite number of waterways. It's beautiful and leaves little wonder why everyone always has something good to say about New Zealand. I don't know much about the small country that sits south from the rest of the world except that it's far away from everyone else. As a matter of fact New Zealand is so far south that only South America rivals it in closeness to Antarctica.  Maybe the isolation is why it remains as one of the cleanest, natural, and most desirable places to live in the world. At least that's what they tell me.
Originally I was going to fly into Christchurch because it was cheap. It's because of the earthquakes. In 2010 a magnitude 7.1 earthquake weakened the infrastructure. In 2011 another earthquake rocked the "City in a Garden". 185 people died. Two more earthquakes occurred later that year and another in the January following. That's why the plane tickets are so cheap. People are scared. It doesn't do any good to be fearful in life though.
Any day something could happen to us and if it does, it likely won't be an earthquake or tsunami. One day we will all close our eyes and they won't re-open. It's one of our only guarantees in life. Although we know that our time is limited it doesn't do any good to be afraid of it and let a fear hinder our ability to live.
It takes a lot of guts to take advantage of courageous moments in life. Sometimes hours, days, years, go by and we sit idling and charging for the moment of action that could render us better or worse off than we were. That's okay though, the timeline is insignificant as long as the result is not inaction. Fear should never–ever get in the way of living.
We all have a decision to make. Not the hundred little ones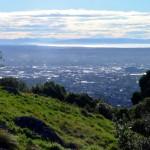 that come at us daily. I'm talking about the life changing ones; the girl who became a friend that doesn't know you love her; the trip that you postponed for another year; the instrument that you have always admired but never had time to learn. There is no excuse to let life pass you by. It's worth letting her know how you feel even if your friendship is at risk; get on the plane now because you might not get a later; make time and find a free intro course to learn those drums. If your TV has been on this month then you have time.
Our mind will always put things in the way, and the easiest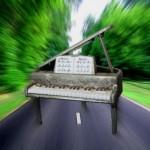 scapegoat is fear. Every day that we get out of bed we could slip, get hit by a falling bus, or get pummeled by a speeding piano, but we still get out of bed. Don't be afraid of the deadly snakes in Australia, the malaria in Thailand, or the earthquakes in Christchurch. Who really knows, maybe an earthquake would have occurred when I flew into the City in a Garden. Was that going to keep me from coming to New Zealand? Not a chance. The only thing that you should be afraid of is playing dead when you have an opportunity to feel alive.