A lot of people on Facebook are sharing a message about a Privacy change on their profiles these days, disclaiming rights of their contents and encouraging people to share the same message.  This chain-letter hoax is already spreading all over Facebook, fooling most of its' users.
These messages comes in many forms. Followings are only a couple of them.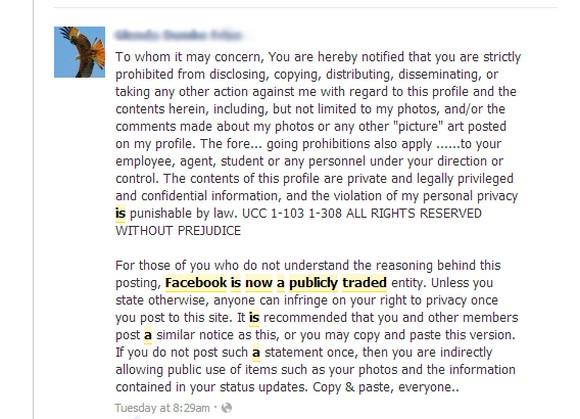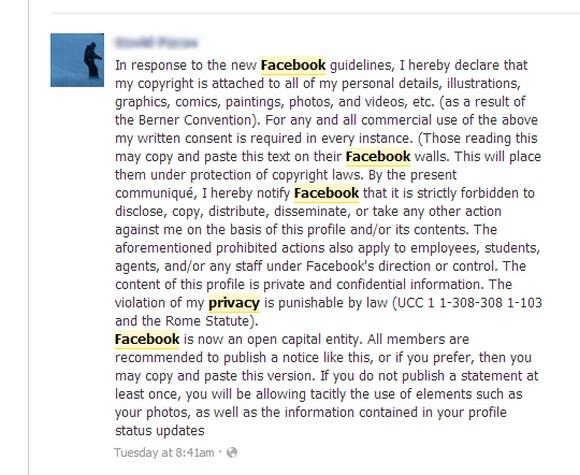 "Taking control of your online identity is not as simple as making a declaration on your Facebook wall. Using any website to store content or personal details requires compliance with the site's Terms of Service." Popular research firm, Sophos stated on their blog.
It's like these people never learn. I've already talked about a lot of Facebook scams and hoaxes. I've also explained how to protect your profile. But they still fall for these scams. Like I always say, try to be realistic and next time do a little research before fooling yourself by sharing these stupid messages. Share this news with your friends and spread the truth.
[Source: Facebook privacy notice chain letter is a hoax Naked Security]
(All the images, trademarks, logo's shown on this post are the property of their respective owners)
Roshan Jerad Perera