You think you love her. Then one day you encounter worst of your fears.
Oh! No! Do not get scared. She has not betrayed you. However, seriously guys think over it. You love her for who she is and try your best never to alter her behavior for you.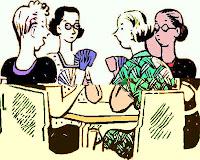 On the contrary, she is hell bent on trying to change our behavior.
" Don't go with your that friend. I don't think he is right for you." ( This is one of their favorite lines.)
Honey when you were not there then this that friend was always by my side. And I don't think he has spoiled me so much otherwise you might have not chosen me for your lovely sermons.
Now please someone stand up and tell her. We do not want your sermon lady, we already have another woman in our life to fulfill this daunting task. And she has too tried her best to alter us but after twenty years of intense labor at last she has given up her arms. Now it will also be best for you to give up yours.
You know, why? Because we have been made by God to be like this.
Like a free flowing river whose course if changed results in flooding of its proximities.
Yes! Men are like this you try to change their life's course and Boom! Boom! Boom! You have flooded your life baby.
Now I know you will definitely ask me:Flooded. Flooded with what? As you have an insatiable hunger for answers.
 So listen,
Flooded with worries,Flooded with fights,Flooded with madness,That will not allow anyone of us to live side by side.
So, please ladies keep in mind and avoid flooding your lives and thus also saving us.
Thank You!