So sometimes there are occasions where showing off a little of your bra strap can be cute, classy and fabulous...but please note, this is not something to be done often and it can go downhill very fast if not worn in a tasteful manner! A color that compliments your outfit is best...no nude and no white showing no matter what! I also recommend a little lace as it adds a nice feminine element.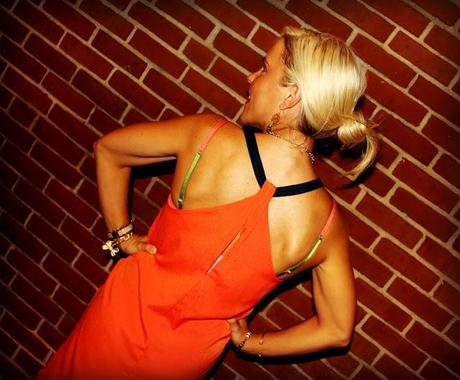 This particular dress by GLAM, with its unique back, I felt totally called for some fun, flirty color underneath! The coral and green bralette is from Anthropologie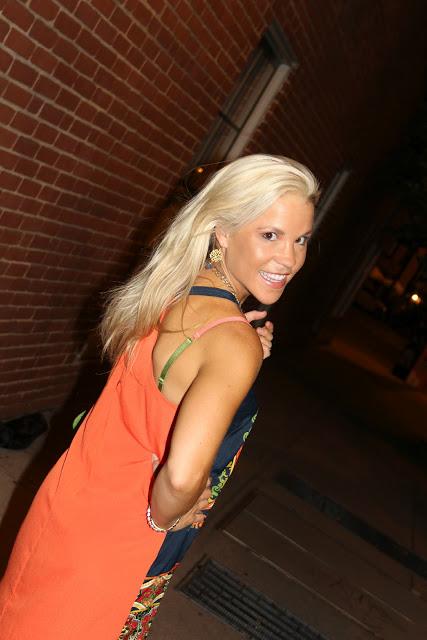 Earrings are handmade by an artist from Charleston, SC.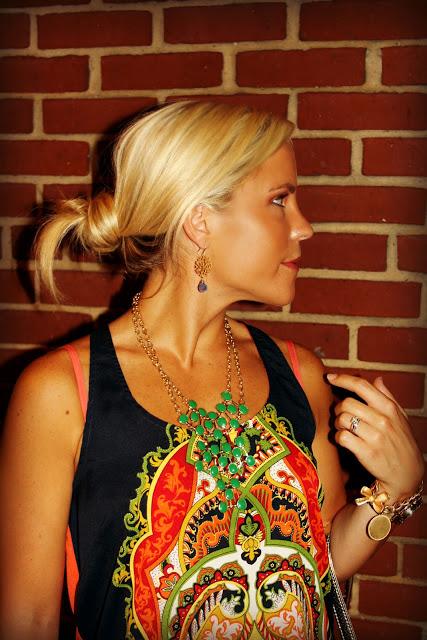 On warm evenings like this one, make it easy and throw hair up in a loose, low knot. Then when you're back in the A/C and let your hair down, there's a nice wave to it!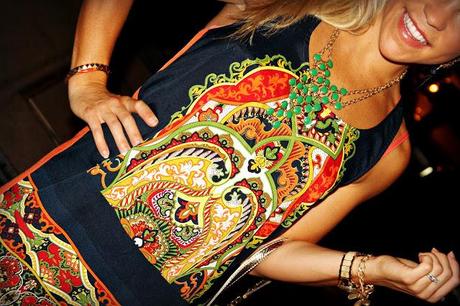 Necklace - Francesca's Collections; Bracelets - Urban Outfitters and Anthropologie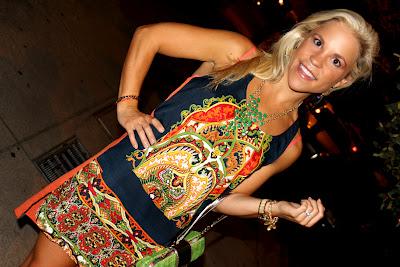 I was totally drawn to the gorgeous colors and patterns of this dress! Plus I'm adoring the high-low trend in dresses (like this one) and skirts.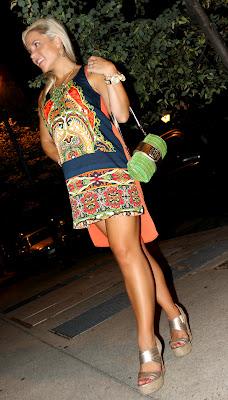 Watch - Michael Kors; Purse - Lilly Pulitzer; Gold Wedges - Mix No6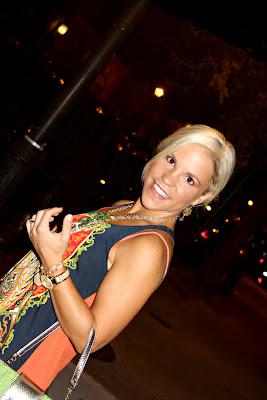 Absolutely love beautiful summer evenings in Fells Point!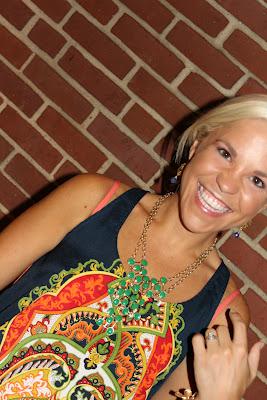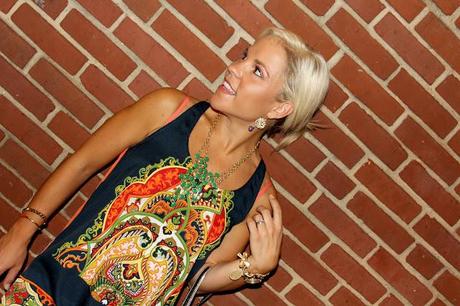 Photo Credit: Nicole Diffenderfer - [email protected]
Xoxo,
Baltimore Blonde :)