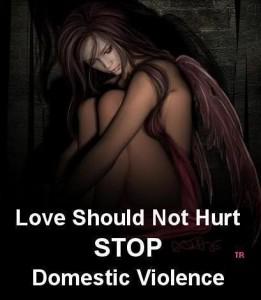 It is not uncommon for a victim of domestic violence to have already witnessed an abusive relationship. It is also common for a survivor to become a victim again.
A mom shares anonymously her domestic violence story with you:
Abusive relationships were normal to me, my father beat my mother throughout my childhood, some would agree that ending up in an abusive relationship and suffering emotional abuse was how the cycle repeats itself. He was eleven years older than me but at the age of seventeen I fell in love with him. Due to circumstances beyond my control I moved in with him, I had been in hospital for twelve weeks due to a shattered ankle, as I was no longer able to work my parents could not afford to have me live with them.
The emotional abuse began first, the pyscholical damage destroyed my inner soul. He beat me so bad one night I was took to my mothers house. My nose was flat across my cheek and I stood a bloody mess. She turned her back on me. He laughed, even my own mother didn't want me.
I became so used to the pysical abuse it left me immune to the pain from being beaten. Chained to the living room radiator he would beat me, while raining down emotional abuse, threatening to kill my mother, my sisters. He was sent to prison, I escaped.
I should of been able to spot abusive relationships a mile away, yet I would run straight into the arms of another abuser who I would go on to have two children with. After a few more years of emotional abuse I had taken all I could and my children gave me the courage to leave. We have never looked back.
This post was written by anonymously by a mom in the hope of helping other victims of domestic violence or emotional abuse. Please take the time to offer your support and share your views.
Other Related Posts:
Domestic Violence stole my kids
Domestic Violence & Sexual Abuse Destroyed Me