Dolphin Browser has been on the 'Top Apps' list in Android Marketplace for a long time. Android users have enjoyed all the smart features like smart gesture, tabbed browsing, sleek user interface, 'web zine' , nifty & useful add-ons, useful sidebar functions and many more in this browser. Now all these features would be available for iOS for all the users ( iPhone, iPad and iPod Touch ). Check the demo to get idea of its smart features.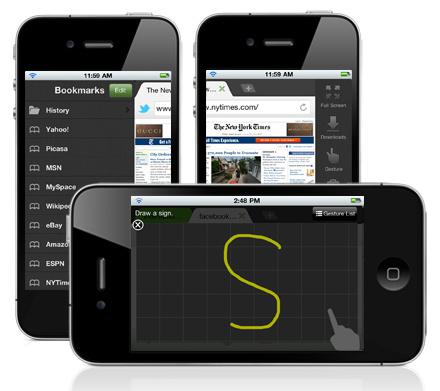 But Dolphin too faces the same restrictions that other third-party browsers have on iOS. The App cannot be changed to become you device's default browser, which means even if like this browser and you use it for all your web browsing all the time, opening links from other apps will always return to Safari.
Overall this is a great browser with many features. At first it might take time for you to adjust to all these features but eventually you would get used to those very quickly.