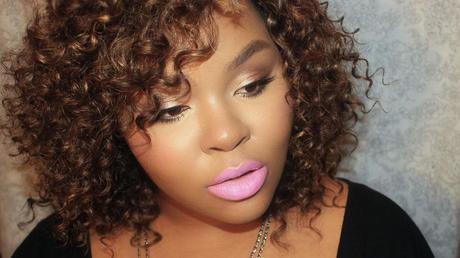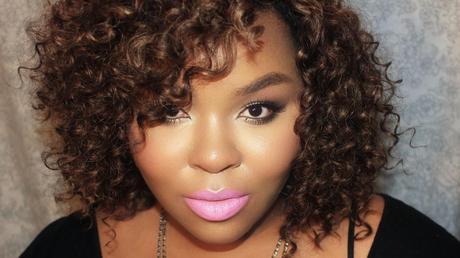 As far as eye work this look was very simple and neutral just a mix of golds, browns and blacks to define and highlight the eye. The main feature is for sure the lip choice. I think this is a pretty spot on dupe for Lime Crime Great Pink Planet lipstick, that very kind of neon pastel pink color. I quite like it these kind of shades definitely make golden skin tones look very tan so its great for those how want a shade to enhance and show off darker tones of the skin.(artificial or natural tan)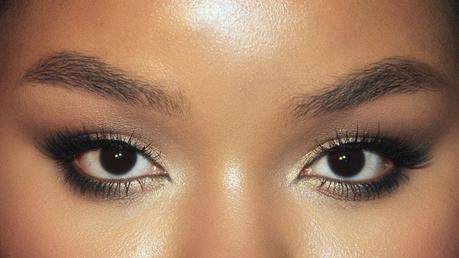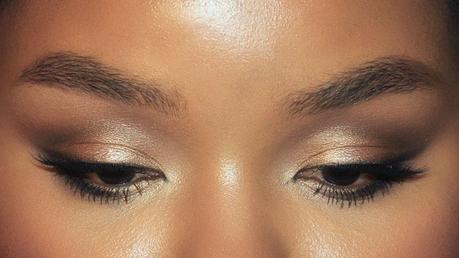 I cannot seem to stop myself from adding a flick of eyeliner on my inner corner these days. I just feel it suits my eye shape so well and I feel naked without it. I'm also really starting to fall in love with my brows I think they are coming along nicely especially after a horrendous eyebrows waxing incident I had in march. (I can't talk about, I still have nightmares.) To maintain them I've been threading and tweezing at home. I don't really have a shape I'm trying to achieve because doing that in the past has never worked out for me so I'm just keeping it natural and just following along with what they want to do naturally. Doing so has made filling them in much less tedious than before.
 I recently picked up the Anastasia Beverly Hills dipbrow pomade in ebony and I'm so excited to try it out it's all I see in the product list on instagram so I have high hopes for it.
I hope you enjoyed this look, feel free to leave a comment! xxxo BRIA
BLOGLOVIN' | INSTAGRAM | YOUTUBE | TWITTER | FACEBOOK
PRODUCTS
Face
L'oreal Magic Lumi Primer
L'oreal True Match W7
MAC Studio Finish Concealer NC35
Ben Nye Banana Powder
L'oreal True Match Mineral Powder Sun Beige
thebalm Bahama Mama
thebalm Mary-Lou Manizer
NYX Cream Blush Natural
Eyes
Urban Decay Half Baked
Tarte for
True Blood
Palette
Maybelline Gel Line Blackest Black
Revlon Bold Lacquer Mascara
Lips
Wet n' Wild Dollhouse Pink
NYX Dolly Pink Lip Liner