Last year I ventured into the world of tutu's!  Huge hit with my girls, but not so much at our craft show last year.  For this years show, I decided to add a leotard with each tutu and jazz them up a bit - huge success!!!  On the Saturday of our show, I sold all the ballet costumes and had to make more for the next day. 
These tutu's could not be any easier to make.  I simply use an elastic hair band and slip knot the tulle around it.  The leotards were a swimsuit doll pattern that my mom helped me to perfect (I made many before they fit the dolls properly!)  
I'm still undecided about whether the tutu's are a bit too long and foofy for the dolls; I may try a few a bit shorter and see which I like better.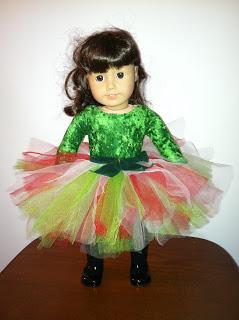 Holiday tutu with green sparkle leotard.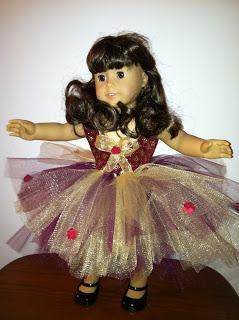 One of my favorites!  Burgendy and gold tutu with roses and a matching leotard.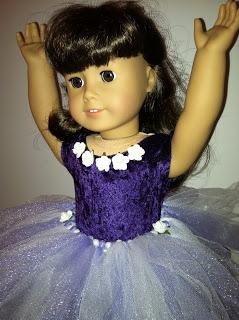 Dark purple velvet leotard with white roses and a purple and white tutu.  Another cute one!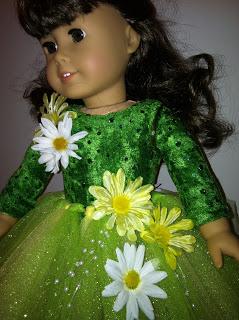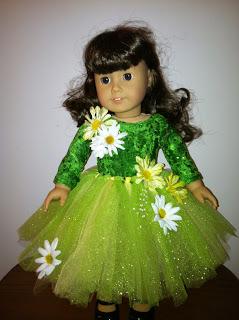 Green flower fairy tutu - yellow and green sparkle tulle with flower and pearl accents. 
I am having so much fun creating these; each one is unique and fun!!  
Happy Crafting!