The Metropolitan Opera season has officially begun! Let joy be unconfined! Let there be dancing in the streets, drinking in the saloons, and necking in the parlor (to quote Groucho Marx in "A Night at the Opera.") I've been humming Donizetti for the past twenty-four hours, and may not come down from my opera high for some time yet. Last night was a great occasion: there was the frisson of feeling that one was part of an Event; there was the sense of homecoming accompanying the "firsts" of the season: approaching that facade, seeing all the familiar front-of-house faces, and climbing all the stairs before settling into the standing room places at the top of the Family Circle; and most importantly, there was a heck of an opera performance. But before I get to writing up the performance, here are some snapshots of the audience.
The house, ready for the big night!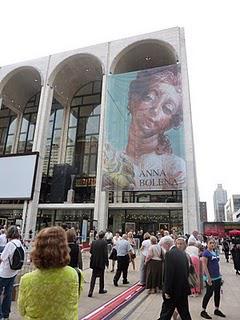 The stalwart folks in charge of making sure the simulcast functioned properly: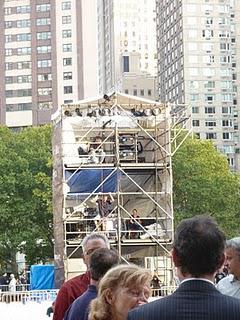 Milling audience members, with sponsorship poster in foreground, broadcasting tent in background: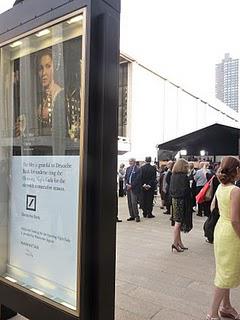 With a dress like this, I was sure this lady would have a title... but she was up in the Family Circle among hoi polloi!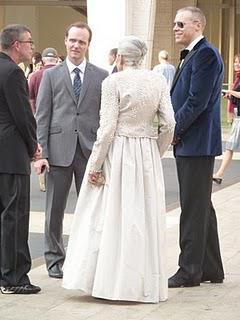 Two very happy audience members: the Beloved Flatmate and me!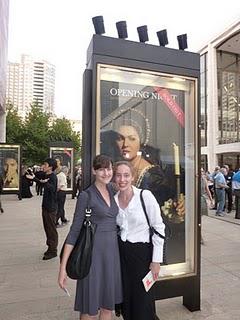 For professional photos of famous people, consult Opera Chic.