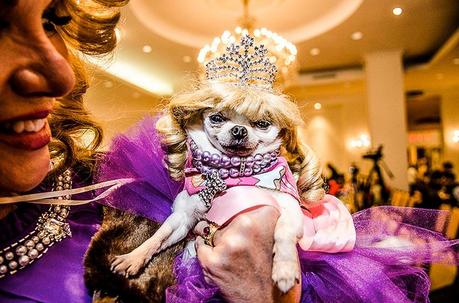 A Chihuahua displays her glammed up debut at the Doggies and Tiaras Pageant" | Sophie Gamand
Forget Miss America, the Victor Secret Runway show or even the Miss Universe pageant! There is an event that is even more anticipated then all of these combined together..in the Pet World – that is. Taking place in New York City, the "Doggies and Tiaras Pageant" was hosted its first pageant last year in 2013 and and entered it's second  year in February 2014. With a total of 18-30 small dogs these canine contestants compete in the areas of active wear, talent and evening wear. The event raises funds that benefit local animal shelters in New York City.

The Series
French photographer Sophie Gamand, based in New York City, is known for her Wet Dog series. In the "Doggies and Tiaras Pageant" series she explores the role of the pet parent. "The Doggie Moms, sometimes acting like Stage Moms, would do anything to see their dogs in the spotlight," Gamand says on her website. "The Doggie Moms disappear behind their dog. But, similar to the kids' pageants, if the focus appears to be on the dogs, isn't the show really about their moms? In her series doggie moms are seen backstage preparing their proud pooches for pageantry in complete extravagant wears, complete with tiaras and full dresses.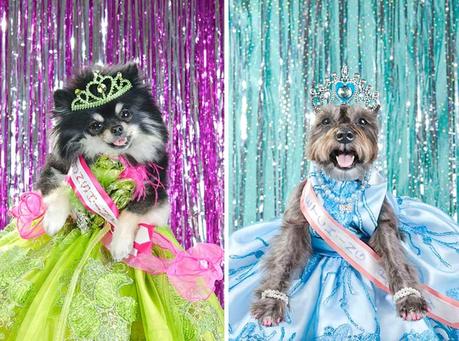 (left) Gia a Pomeranian (right) Lily the Terrier is photographed as a fictional contestant inspired by the real-life NYC pageant event | Sophie Gamand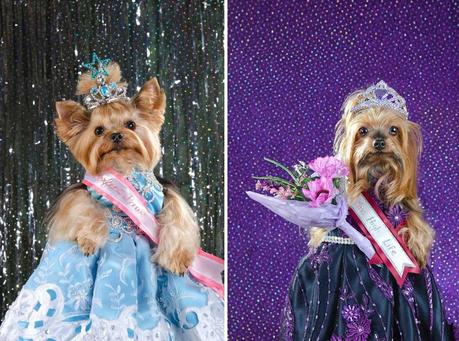 (left) Millie LaRue (right) Pebbles pose as fictional contestants based on the real-life Doggies and Tiaras Pageant | Sophie Gamand
Fierce Judging
A scoring system of 1-10 is given in each category. Dog withg highest score wins grand prize.
The entry is $75 (

£45) per contestant

Contestants have 60 seconds on stage for all categories
Categories include: active wear, talent, most entertaining, glamour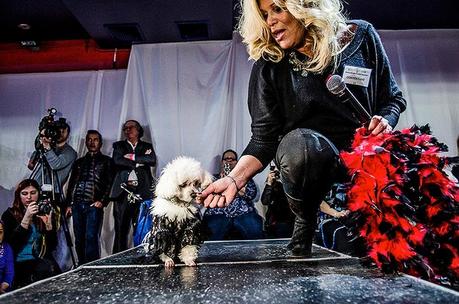 Scoring is rated from 1-10 in each category, dog with highest score wins grand prize | Sophie Gamand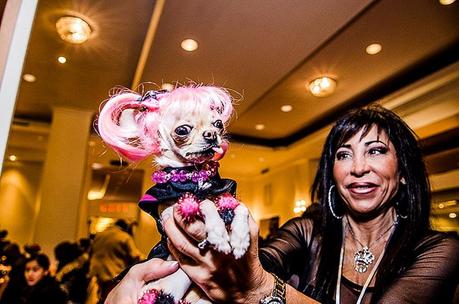 A Chihuahua named Yum-Yum competes in the Doggies and Tiaras Pageant 2013 | Sophie Gamand
Dogs are not the only ones getting a treat before the event | Sophie Gamand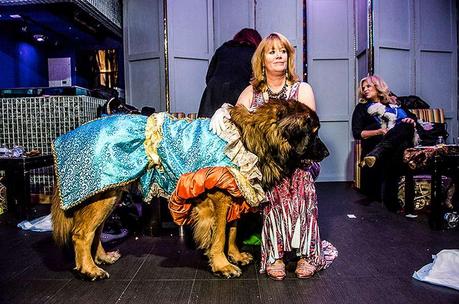 A large contestant competes in the Doggies and Tiaras Pageant | Sophie Gamand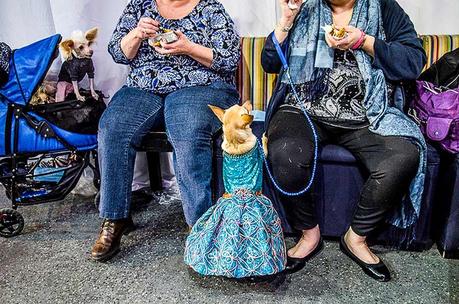 Dogs are not the only ones getting a treat before the big event | Sophie Gamand