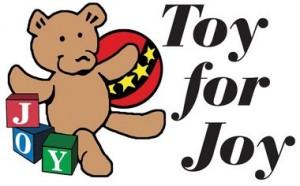 In some homes, dogs are part of the family, and people miss them long after they are gone.
That's why Maryann Wostena of Thorndike, Massachusetts decided to make a donation to Toy for Joy in memory of dogs she has loved and lost: Bebe, Oliver, Lucy and Ricky. In fact, Bebe and Lucy belonged to neighbors, but Wostena still remembers them as part of her life.
Oliver was just a puppy at his first Christmas celebration in 1972, she said. "Everyone loved him because he was such a little baby."
"We haven't been without a dog in 40 years," said Wostena, who shares a home with her brother and widowed mom. She now has a beagle named Blaisey, named after her great-grandfather.
The family has always been close, she said. "I used to have a wonderful Christmas when I was a child, and that's why I love giving donations for kids," she said.
The family used to celebrate Christmas with her father's parents next door, and Christmas Eve with her mother's family in West Warren.
Wostena says her dogs always loved opening up their own presents. "They also wanted to open all of our presents!" she said.
A look at today's list of donors reveals that the Wostena family is still close. Everybody, even the non-human members, are cherished when Toy for Joy season comes around.
Meanwhile, the custodians at the public schools in Granby are also doing their part to make sure all children get a toy for children.
They are donating to Toy for Joy for the second year and "we're going to make it a yearly thing," said Chester Roguz, who works at the high school.
He now lives in South Hadley, but he grew up in Granby, where Christmas always meant a live tree. He and his sisters got to open one present on Christmas Eve, and the rest on Christmas morning.
The custodians hope their donation will allow somebody else's children to have a similar experience.
"We all voted for it last year, and we wish we could do more," said Roguz, whose colleagues in the custodial department are Steve Dudrick, Justin Welch, Richard Florence, Bob Dudley, John Dudley, Anna Schmidt and Mark Dufault.
~ Courtesy of Mass Live
Tags: Dogs, holidays, in memory