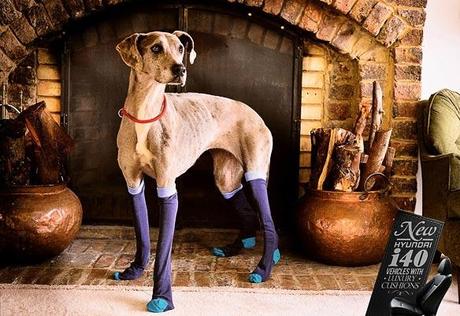 Solid prints for this pooch makes the mark for this new print ad from Hyundai | Hyundai Motors

Last week marked the end of fashion week in New York City, 
featuring next year's spring collections
, but this week the Pet World continues to carry the torch with fashion week for DOGS as we feature pooches with designer dog leggings in the latest series of three brave print ads!
Whether you're into solids, 
argyle
 or the classic look, this new set of ads featuring dogs in designer socks will spice up your dog's wardrobe. In the brave new world of advertising, automaker Hyundai has just launched a set of print ads featuring dogs wearing leggings! It's part of a campaign to highlight luxury cushions for
 the new Hyundai i40 Tourer for the South American market.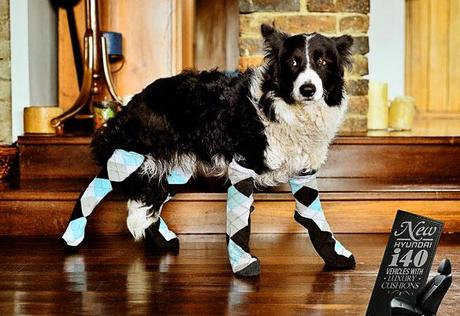 Leggings that will make you proud!  | Hyundai Motors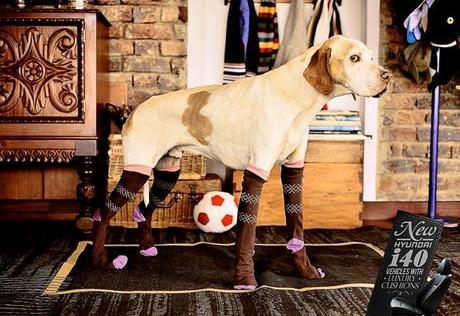 Classy leggings goes to the dogs featured in this print ad for Hyundai | Hyundai Motors
The series is from the creatives at the ad agency Y&R (Young & Rubicam) in 
Bogotá, Columbia. 
The leggings are a tribute to the national sport of soccer (also known as football). Is your pooch up for a game tonight?