And Jesus, calling to himself a little child, placed him in their midst. And he said: "Amen I say to you, unless you change and become like little children, you shall not enter into the kingdom of heaven. -Matthew 18:2-3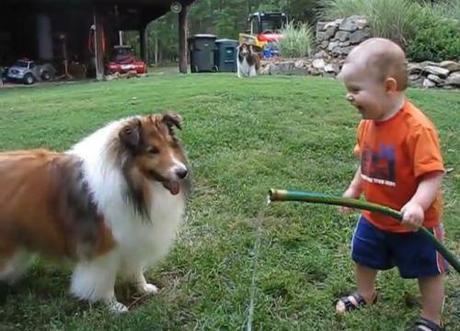 It isn't yet daylight where I am, and already I'm feeling suffocated by the relentless awful news.
Here's a reminder of innocence to lighten our hearts.
H/t Healthy Pets and FOTM's CSM
~Eowyn