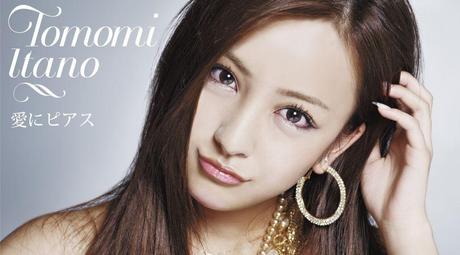 Ever since a preview of the video was revealed Tomomi Itano's breasts have become a hot topic. The concept of the video involves past members running from a masked mob of people, the girls appear to be carrying bags with golden microphones inside and pass them to each other like a relay. Much discussion and excitement was brought up due to the appearance of past members but Tomomi Itano's breasts have stirred the most conversation. 
One scene in particular caught the attention of netizens. Tomomi is running down a hall with Yuko Oshima , and her breasts can be seen waving in multiple directions quite "violently". On the net comments started popping up like: "Once I look, I can't look away", "Oshima's breasts shake naturally", "They've suddenly become huge!!!". Women in particular commented with how painful the violent shaking looked.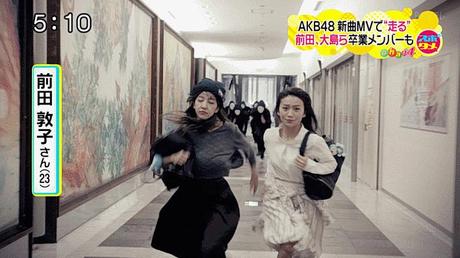 Last month Tomomi was in hot water after posting a picture of herself in a swimsuit, reigniting rumors of her dating EXILE's Takahiro. Additionally, she recently appeared on the TV show "Itano Paisen!!!" (TBS) and wore a grey tank top that heavily emphasized her boobs.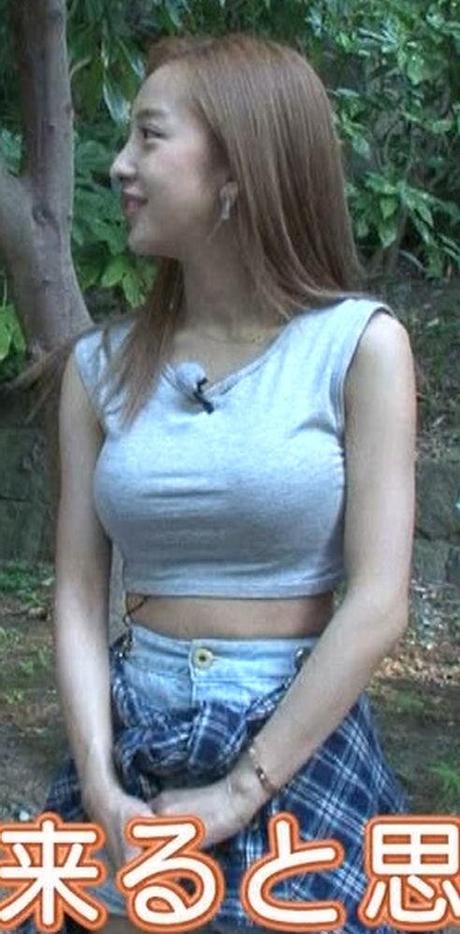 During her tenure in AKB48 it wasn't unusual to see Tomomi wearing a bikini, but her breasts were never that large. Lengthy debates have circled arguing if she went under the knife or not, some fans suggest that it's simply bra padding. Judging from the state of her enormous breasts, it doesn't seem likely that people are going to look away from this topic anytime soon.
Tomomi is currently preparing promotions for her upcoming single "COME PARTY!", due out December 17th.
source