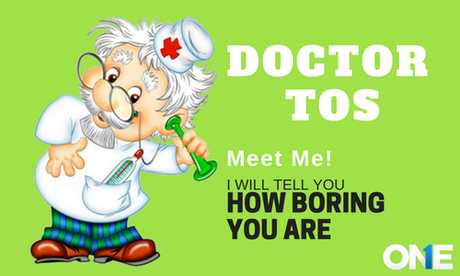 A doctor is the most important person in the modern society. Well! Patients have to wait for the doctor and he may sit in his office by putting his legs on the table and the nurse may be busy in making makeup outside the door in front of a compact mirror and a compounder usually sits beside the doctor's office and usually seems busy in his work and the patients are waiting for their turn. Out of all patients, one may shout oh!!!!!! I am dying, my back is hurting, my stomach aches and my legs are shivering, oh!!!!! It really hurts where the doctor's room is? In-short patient remain helpless!
But today we are going to bring your attention that is comparatively less familiar; I am talking about the digital patients. However, you will be shortly addressed by one of the most well-known experts of digital patients the one and only "Doctor TOS".
Am not a Human being: Doctor TOS
Basically, the tech-world has known me as TheOneSpy cell phone and computer monitoring software. I was developed for the treatment of the digital patients that spend too much time on their cell phone of Android, iOS, and blackberries and to discover the activities digital patients as well as on MAC and Windows computer machines.
Digital Patients Diagnosis by Doctor TOS
Hi, I am Doctor TOS and today am going to tell you about the digital patients. Let's talk about them; Parents may have come to the point that their younger teenager boy is a jerk and it is alarming for you to discover that suddenly when you have entered in the boy's room and by hearing the Erotic hypnosis (Ahhh ohhhh yes!!! Yes!!!!Yes!!!Yes!!) And you also have come to the point he/she is doing watching porn on his cell phone or computer device.
it seems quite funny, but "Everything is funny if something happens to somebody else", but when you have found it is happening with your young boy or girl, it seems veered and you may want to stop this premature satisfactory process and you may want to know the root causes.
All it happens to the young boys due to an obsession with cell phone pornography. The dating with internet via cell phones & use of social media apps and dating apps are leading teens to real-life blind dating. Furthermore, the use of social messaging apps tools all day long such as text messaging, chat conversations, sharing media files such as photos and videos and capturing selfies at dangerous places, all of these activities excessively can make anyone a digital obsessed patient. Let's bring a light to the digital diagnosis discovered and treated by the Doctor TOS (cellphone spy software).
Young teens that use their smartphones excessively usually cause health issues such as depression. They spend hours and hours on their cell phone gadgets and use social media connected to the internet. Obviously, if you spend plenty too much time on the phone screen and never sleep well, later on, you will have the consequences of depression.
Anxiety in young kids and teens
The young kids and teens often become the victim of cyberbullying, stalkers, sexual predators, via cell phone connected to the cyberspace. A young boy or girl that has encountered with the cyber predator, then it would be imminent they will have anxiety and some may have suicidal thoughts being humiliated or ditched by a stalker in real life.
Self-Obscenity and the Teenagers
Self-Obscenity is same as sex without protection and today young teenagers are sharing their videos and photos on the social media platform without the realization of the embracement they may face in real-life. You may have seen teen's photos on photo-sharing app Instagram, Snapchat, Facebook and on other social media platforms where they share sexual activities videos and photos.
Obsession with cell phone gadgets of teens
The contemporary cell phones and the fast internet speed and the rain of the social networking apps have made the youth obsessed with the modern cell phone technology. They make long phone calls with unknown people, send and receive hundreds of text messages and also share their selfies on the social networking apps. However, hundreds of people have lost their lives over the years in this activity. Therefore, such a cell phone activities that can cause you such as foolish behavior and when the user used to of using the gadget steering at like Zombies, they are digital patients.
Adoption of bad habits being a digital patient
Technology and the internet have made the people especially young generation a digital patient, but these patients have also adopted bad habits that may cause them serious issues and leads them towards the digital nightmares. However, pornography is one of the most well-known bad habits that is on the rise among young kids and teens via mobile phones.
Doctor TOS Prescription for Digital Patients
I myself "Doctor TOS" or cell phone monitoring app doesn't provide you the digital patients sleeping pills and other pills that stop the patients to leave the cell phone screen and to cure digital obsession of your kids and teen's life. I will provide you the prescription in the shape of cell phone spy app tools that enable parents to discover, supervise and to impose monitoring on hidden activities of the teens on phones that are leading them towards the digital nightmares and how young digital patients are adopting digital bad habits.
MY (Doctor TOS) Prescription in the shape of cell phone spying tools
If you want to cure your digital young patients then you just need to get my prescribed cell phone surveillance digital pills mentioned in the bellow.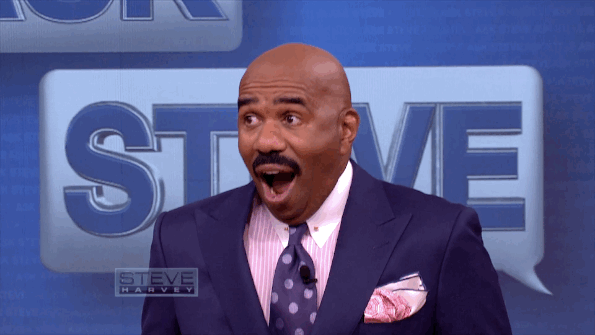 Spy on Social Media Messengers (IM's)
Worried parents that don't know what their kids and teens are doing on the trendy instant messaging apps, just need to use the IM's social media. It will provide you the services to discover IM's logs on the target young digital patient smartphone such chat conversations, audio and video conversation, shared photos and videos and Voice messages.
Doctor TOS spy 360
I will empower you to share the cell phone screen of the young digital patients to the online control panel in real-time and you can view all the activities happen or they have done to the fullest and get to know the activities that have made them a digital patient.
Live screen recording
Save your kids and teen to be a digital patient by using my live screen recording tool that allows you to make back to back short videos of the screen. You can do the live screen recording of all the trendy social media apps, password chaser, YouTube screen recording, email screen recording, and Chrome screen recording.
Screenshots
You can discover the activities of the target person who is obsessed with the digital world via cell phone. You can use my remotely capture screenshot tool and get to know the activities.
Browsing History
Use my browsing history spy tool and you will be able to view all the visited websites and bookmarked websites and you can save to the internet.
Remotely phone controller
If things have gone veered and you have no choice, but to stop your young digital patient, then you can view the installed apps, you can block the text messages remotely, block the incoming calls and last but not the least you can stop all the internet activities of the target, blocking the internet on the target person mobile phone device.
Phone Call Recorder
Mostly teens exchanged their cell phone numbers with the cyber predators without realizing thing may go out of the way and they may trap. So, parents can use my spy on calls tool and record and listen to the calls with the secret calls recorder of mine.
GPS location tracker
Teens meet online with the stalkers and then make plans to meet them with the stalker in real-life to have a blind date. You can use my GPS location tracking tool and get to know at what place your target person is present because it provides you the ability to track the location of the target person cell phone and even the location history with the complete time stamp.
Spy on Text Messages
View sent or received text messages on your teen's cell phones with my text messages spy. You can further get SMS, MMS and BMM chat messages.
Keylogger
My keylogger monitoring tool would be very effective against the digital patients.  It will provide you the password keystrokes, messenger keystrokes, SMS keystroke and email keystrokes. You can use these keystrokes and get to know each and everything about their hidden activities on their cell phone.
Reason Behind the rise of digital patients
The digital world is on the rise and the adoption of the cell phone technology is rising no time ever before. Young generation is the community that has been obsessed with the smartphones and today we have come to the point that they have the symptoms that digital patients have, therefore availability of the internet on the teen's smartphones and negligence of the parents not having supervision or to impose monitoring on their digital activities is the ultimate factor making young generation digital patients.
Doctor TOS Services for the digital patients
I have categorized my services at very according to the digital patient condition. I will provide you the best spy solution for Android, iOS mobile phones and for MAC and windows computer devices. Now the choice is yours what solution will suits the digital patient the most.  If you think your target person is fully addicted and obsessed with the digital world and you want to supervise, control and stop their online activities then I myself suggest you subscribe with the TOS premier package in order to impose a complete surveillance or to keep your target digital patient in a complete supervision. Furthermore, if you think the target person is at initial stages where you can discover their hidden activities and then you will be able to protect your young digital patient then you can get Lite plan and Xlite plan.
How to get my Services?
Visit my official web address and then subscribe to the plan you want the most and then install me on your target cell phone of Android or if you target is having relations with Apple, you may also have the plan to use TOS iOS monitoring app, and blackberries. Remember, you can have my services by getting the physical access to your target digital patient smartphone and then you can install me on it. Now use my provided credentials and get access to my online control panel. It is the place where you can use my prescribed monitoring tools for cell phone and get to know the hidden effects about your target person.

Effective & Guaranteed Recovery: TheOneSpy claims
I would say that you will be able to get a power to have complete supervision on the target young digital patient in real time. You can use my prescribed cell phone and computer monitoring tools without facing any hazel having the user-friendly interface. TOS online control panel will keep you updated about all the activities happen on the target person device activities and you can remotely control phone device or any other in order to prevent appropriate activities in real time. You can get fast results with complete accuracy and efficiency having affirmed believes in my services.
Conclusion:
I Myself "Doctor TOS" claims that, am not here for just making pennies am here to serve you to the fullest and to stop your young children to be a digital patient.