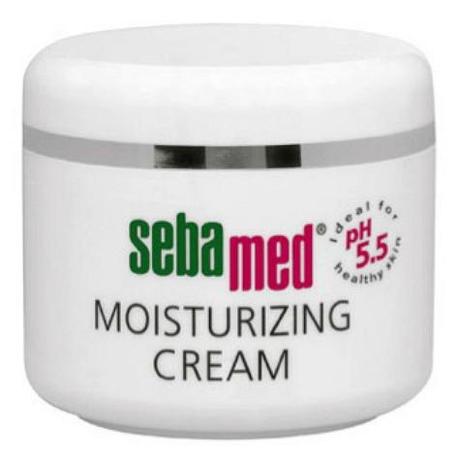 Are you the sensitive type? How about the easily irritated type? Perhaps the dry type? Good news, skincare enthusiasts, for those with sensitive, irritable skin, there's a skincare collection that's got your skin woes covered. Dermatologist developed, each Sebamed product is meticulously formulated to a pH balance of exactly 5.5, mimicking the chemistry of healthy, perfect balanced skin. (And what gal isn't all about the chemistry?) Here's the pH-perfected scoop, skincare mavens:
beauty 411: Since the 1960s, Sebamed has been a pioneer in soap-free cleansing and skincare products, which match the acidity of the skin's hydrolipid barrier with pH 5.5 to naturally allow barrier recovery. Why is our skin's pH important? Disruptions in the skin's barrier function can lead to sensitve skin, dry skin, early aging, and pimples. The skin then becomes susceptible to outside factors (think allergens and weather) and internal factors (stress, raging hormones), which can trigger skin inflammation, causing redness, dryness, and tempermental skin.
beauty bottom line: If you tend to have sensitive or dry skin (and who doesn't during harsh winter months), Sebamed has just the formula (5.5 to be exact) to restore your skin's perfect balance and keep dry skin at bay. (Take that, Old Man Winter!)
Sebamed offers head-to-toe skincare (literally) including anti-aging moisturizers, eye creams, lotion, hand & nail balm, body wash, facial cleansing bars, and even an anti-acne line (starting at $8.99). You can find Sebamed at CVS, Drugstore.com, or Sebamed.com.
Happy skin-balancing, beauties…
What do you think, readers? Could your skin's pH use some balance?