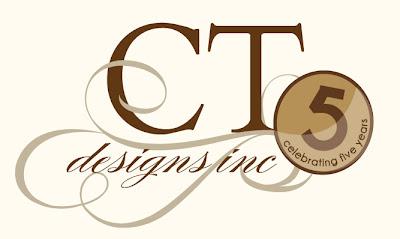 Happy #WeddingWednesday and Happy Anniversary to CT-Designs! What a thrilling ride it has been for my company. I did my FIRST bridal show in February of 2007 and even though I'd been doing work here and there before that date, I count
that
moment as CT's official "launch!" We are so grateful to have been embraced by the bridal community, we'd like to express it by offering some printable coupons on the blog this month for great discounts on our products and services...  
Also thought it would be fun to share FIVE short facts about me and the company that you might not be aware of... Let's do it:
Fact #1:
I started out as a web designer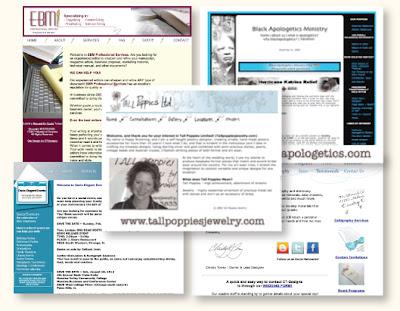 I was fascinated with aligning type, navigational buttons and graphics on webpages for small businesses. This was my first love. I think its why I have no problem digging into a ton of detail. Lots of hard work and insanely time-consuming though. Technology also began to steal my fun. Once it became more about programming than design for me I was done. I DID for a short period of time offer both web and wedding services however. Before you ask me, nope, I don't do it anymore. I
revamped my own
last February, but that's as much as I'm willing to do now! The focus now for CT is your PAPER! 
Fact #2:
My FIRST invitation suite was chocolate and ivory (Sept 2007 wedding date)...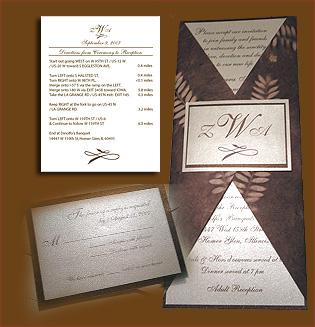 I'll never forget my first official paying client. Zaheera THANK YOU for trusting me with crafting paper for such an important occasion! Not like I had anywhere close to the portfolio of work I have now to show potential clients so I appreciate the chance so much. I'll never forget these!
Fact #3:
CT-Designs has had three different logos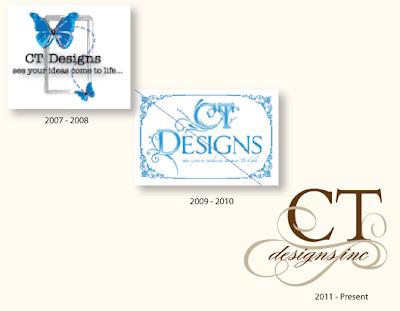 Typically, you will spend years crafting and perfecting your brand identity and CT-Designs was no different... Playing with color, mood, look, legibility you name it. I experimented. Finally settled on this lovely chocolate logo done by
ForeverLogos.com
 Surprised I didn't do it? Artists should have their logos done by someone else in my opinion. You are too close to the process most of the time and I know I probably do my best creative for brides. Not sure why, but its a truth that I've come to terms with!
Fact #4:
I am a print production manager with experience working in advertising and marketing environments.
I have more than a passing knowledge of printing, paper and design. I've worked with commercial printers and bindery companies all over the United States and can speak both the "language" of production and design. I'm probably
most
comfortable conceptualizing a wedding's look from start to finish, with the most successful "campaigns," for lack of a better word, emerging through collaborations with the client and/or event planner.
Fact #5:
CT-Designs has been a full-time wedding and special event stationer as of May 2011
No longer wrestling with the competing priorities of a 9-5, I am completely focused on my clients, brand and as you can tell, I LOVE to blog...
Keep your eyes open for coupons coming in the next couple of weeks and ENJOY this #WeddingWednesday!
Take care,--ct