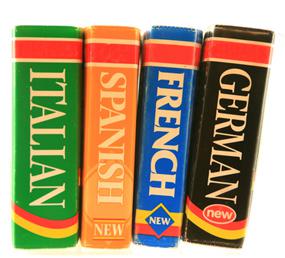 One of the most difficult aspects of traveling internationally is being unable to communicate with the locals. Luckily for us, most people do speak English, at least basic phrases, making it easier to converse. But if you don't want to be one of those typical (ugly) Americans who expect others to cater to you, even if you are a visitor in their country, then I suggest learning some common questions and statements so you can talk to residents, figure out the cost of something, learn about the ingredients on a menu, and, most importantly, find the bathroom. (That's ¿Dónde está el baño? in Spanish, just so you know.)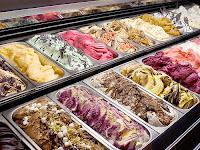 Had to know where to find this
As someone who studied Spanish, French and Italian, and lived abroad in Rome for four months, you would expect that I'd be somewhat fluent in at least one of those languages. Much to my chagrin, I'm not even close...in any of them. However, I do know some key phrases in Italian that were saviors during my time abroad. Quanto costa questo? (How much is this?) Posso acquistare un biglietto del treno? (Can I buy a train ticket?) Un cappuccino e cornetto al cioccolato, per favore (A cappuccino and chocolate croissant, please.) Posso avere un bicchiere di vino? (May I have a glass of wine?) Dove si trova il più vicino negozio di gelato? (Where is the closest gelato shop?) You get the idea...only the essentials. If you learn nothing else, at least learn "how do you say..." and insert whatever it is you would like to know how to say in a specific language. This definitely helped me when I found myself searching for the right word in Italian to tell the young man who was hitting on me that I was in a relationship. Somehow the word for boyfriend (ragazzo) escaped me at the time---not sure if it was those deep brown eyes, or the sultry accent, or that dreamy smile...
But I digress...
Obviously, you could take a language class to learn the necessary vocabulary; or purchase an expensive software program like
Rosetta Stone
or
Pimsleur Approach
. But most of us don't have the time or the money set aside for those kinds of commitments. But there are alternatives.
Do a quick search on iTunes, and you'll find a waide array of free language lessons. There are some fun podcasts from Radio Lingua called Coffee Break Spanish--though there are more languages than Spanish. Each one is 15-20 minutes and encourages interaction to better learn pronunciation. There are also one-minute crash courses in Greek, Arabic and Mandarin. Living Language is not free, but there is a "free downloads" section that offers freebies like a pocket phrase guide to help you learn a few things before heading on your trip.
The BBC
offers intruction on 40 languages, for no cost at all. Users select the desired language and then can choose from a variety of vocabulary categories in the "holiday phrases" link, such as food and drink and shopping. The downloads are accompanied by cultural notes and games, and there is even a beginners' course for those who have at least three months before their trip.
If you're willing to spend a little bit, try
Livemocha
, a networking site that connects people from different parts of the world and offers basic intruction in a given language. The program facilitates learning through actual communication with someone else, hands down the best way to learn a language. It costs $9.95 for one month of unlimited access, and $99.95 for a year.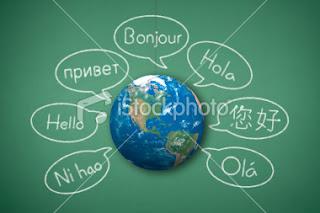 So if you are heading to an international destination--whether for a week or ten--why not take some time to learn a few words. It will help you better interact, and make you a more cultured individual--and who doesn't want that?
Oh, and the answer to my first question is...¿Cómo se dice...
Just in case you were curious.